Hello traders everywhere. After a rough week where all three indexes ended lower the Monday open seemed to continue that trend with the indexes opening lower on the day. However, late morning brought about a turnaround, and the stock market is solidly in positive territory for the day. The reason for the turnaround? Speculation by traders that President Donald Trump's tough tariff talk won't translate into the most severe protectionist policies as many had feared.
Trump appears to be opening the door for negotiations on tariffs. In a series of tweets Monday morning, Trump said: "Tariffs on Steel and Aluminum will only come off if new & fair NAFTA agreement is signed," adding that "Mexico must do much more on stopping drugs from pouring into the U.S. They have not done what needs to be done."
Also, House Speaker Paul Ryan said he was "extremely worried" about Trump's trade plan. Congressional leaders will not rule out potential action if Trump decides to move forward with his tariff plan.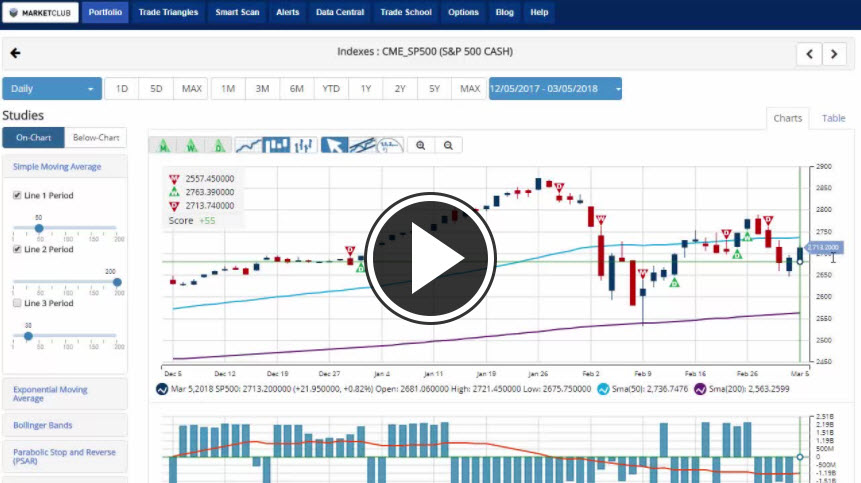 Key Events Coming This Week
The Chinese People's Political Consultative Conference runs through March 15 and overlaps with the National People's Congress meetings in Beijing, through March 20.
The Bank of Japan deputy governors' confirmation hearings will be held Monday.
Reserve Bank of Australia monetary policy decision on Tuesday, with GDP data due Wednesday.
The ECB isn't expected to change policy on Thursday, but the Governing Council may discuss a change to pave the way for the end of quantitative easing.
BOJ monetary policy decision and briefing on Friday.
U.S. monthly payrolls data.
Key Levels To Watch Next Week:
S&P 500 (CME:SP500): 2,622.45
Dow (INDEX:DJI): 24,217.76
NASDAQ (NASDAQ:COMP): 6,779.49
Gold (NYMEX:GC.G18.E): 1,316.20
Crude Oil (NYMEX:CL.J18.E): 60.13
U.S. Dollar (NYBOT:DX.H18.E): 88.15
Bitcoin (CME:BRTI): 8,023.84
Every Success,
Jeremy Lutz
INO.com and MarketClub.com