Hello traders everywhere. Facebook's decline of over 7% today has put pressure on the entire stock market, especially the tech sector. Facebook fell after reports surfaced that the political analytics firm Cambridge Analytica was able to collect data on 50 million people's profiles without their consent. It begs the question, should the likes of Facebook, Twitter, and Snap be under some form of federal regulation?
This drop by Facebook is the most significant drop in its stock price in 16 months. The fall is more than 10% below its all-time high set on Feb. 1 and it also pushed the price below its 50-day and 200-day moving averages, two key technical levels.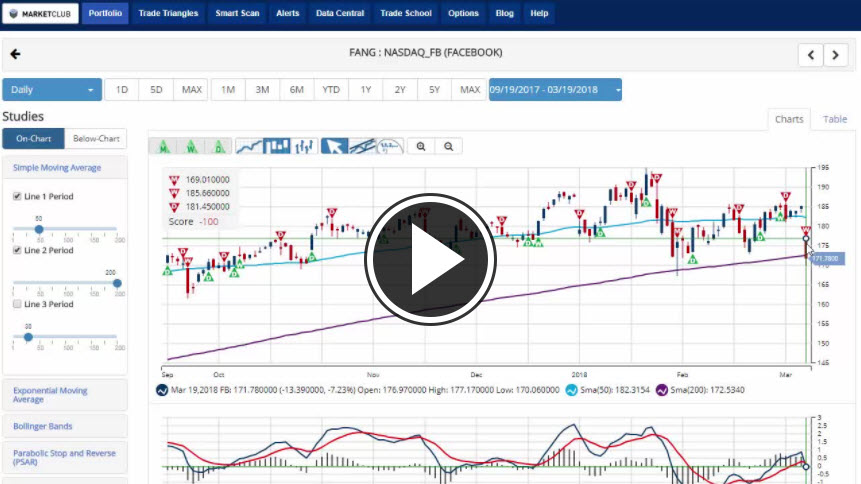 Key Events On Tap This Week:
The Fed decision and Powell's news conference come on Wednesday.
The Bank of England is expected to keep interest rates and its asset-purchase program unchanged on Thursday. Attention will be on language and the odds for a May hike.
Saudi Crown Prince Mohammed bin Salman is expected to meet with President Donald Trump at the White House this week as part of a U.S. visit.
Company earnings scheduled for this week include Tencent, FedEx, Porsche, Hermes, PetroChina, Nike, Enel, and Oracle.
Key Levels To Watch This Week:
Continue reading "Facebook Data Woes Pull Down Tech Sector" →