Hello traders and MarketClub members everywhere! Welcome to the new trading month of February.
Today, I am going to do something a little bit different, I hope you enjoy the experience and find it educational and informative. To start with, I am going to analyze a static chart of the stock of Applied Materials, Inc. (NASDAQ:AMAT).
In addition to posting a single static chart on the blog, I am also going to be doing a video of that same chart. The video is short, to the point, and explains how I analyze stocks using the tools in MarketClub.
Today's in-depth analysis of Applied Materials shows a confluence of technical indicators that do not add up to a positive outlook for this stock. Remember, any analysis I do at MarketClub should not be considered a recommendation or an endorsement to buy or sell a particular security.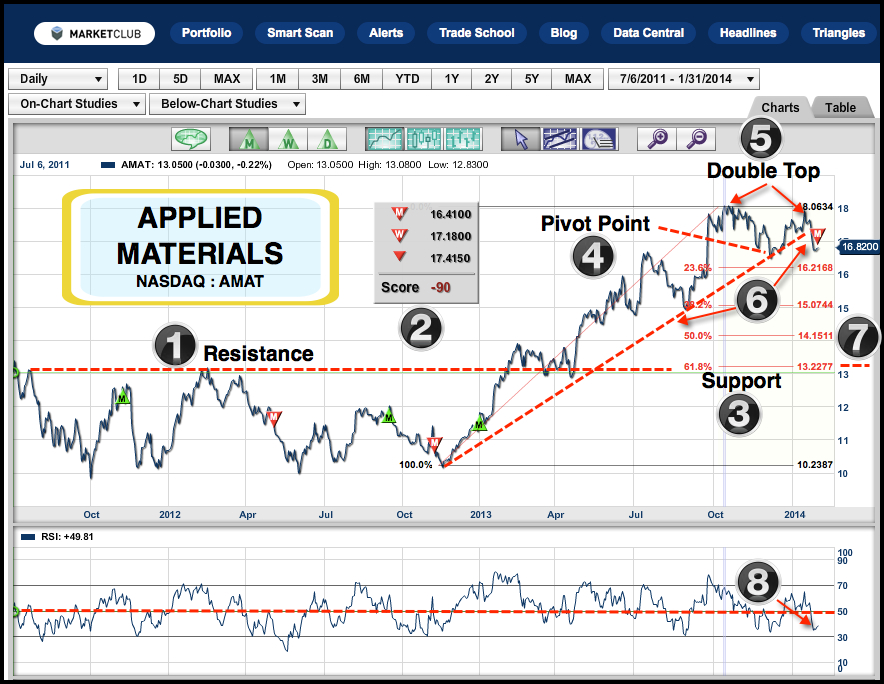 There is an old adage in trading that goes like this, "they slide faster than they glide". Translated, that means stocks go down faster than they go up.
Here are the 8 technical aspects that could spell trouble for Applied Materials. Continue reading "How To Improve Your Trading In February" →