This week we have a stock market forecast for the week of 1/2/2022 from our friend Bo Yoder of the Market Forecasting Academy. Be sure to leave a comment and let us know what you think!
The S&P 500 (SPY)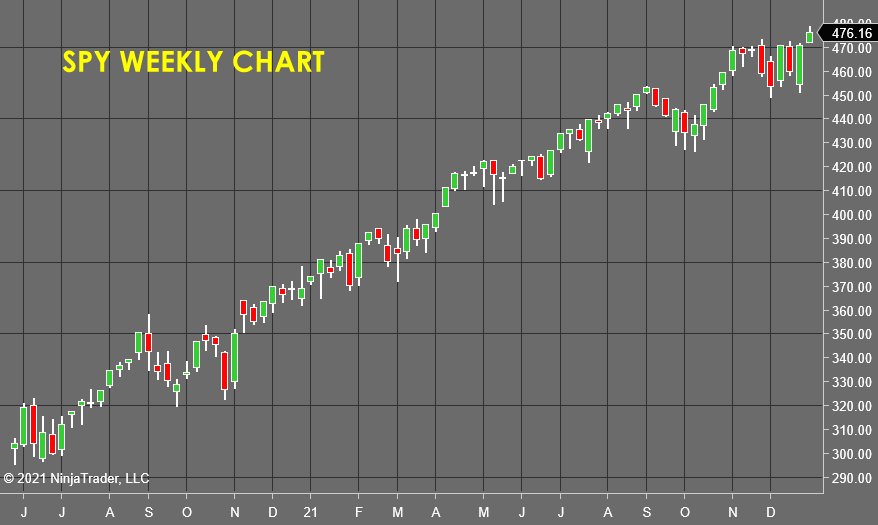 The Fed again interjected itself into the markets, and the downside follow through I was forecasting was squelched by the end of trading on Monday, then we flew back up to whipsaw out all the stops set above the highs! Since then, we sit and spin.
I still don't believe the breakout is sustainable and that we will turn lower. However, it may take a week or two to burn off the speed of the rally back up to the highs.
I'm not going to change any of my open trades, and this whipsaw reinforces my choice to take short exposure in the last forecast in individual stocks vs. the market index! Continue reading "Weekly Stock Market Forecast" →