This week we have a stock market forecast for the week of 4/18/21 from our friend Bo Yoder of the Market Forecasting Academy. Be sure to leave a comment and let us know what you think!
The S&P 500 (SPY)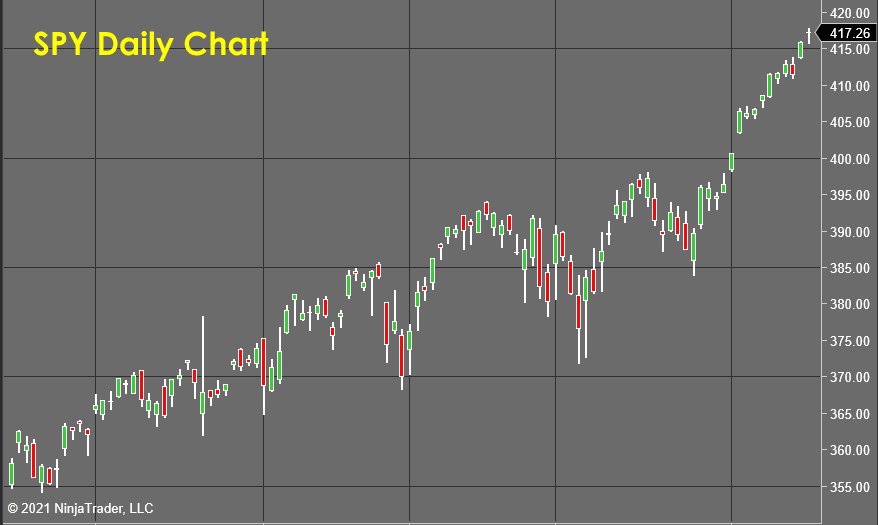 If you were not clear about how directly the impact of the Fed's expansion of the money supply affects the S&P 500 (analyzed here using SPY), this daily chart will fix that.
The market is levitating into what appears to be a "blow-off top," as it becomes absurdly overbought.
But don't fall into the trap… Continue reading "Weekly Stock Market Forecast" →