This week we have a stock market forecast for the week of 10/10/21 from our friend Bo Yoder of the Market Forecasting Academy. Be sure to leave a comment and let us know what you think!
The S&P 500 (SPY)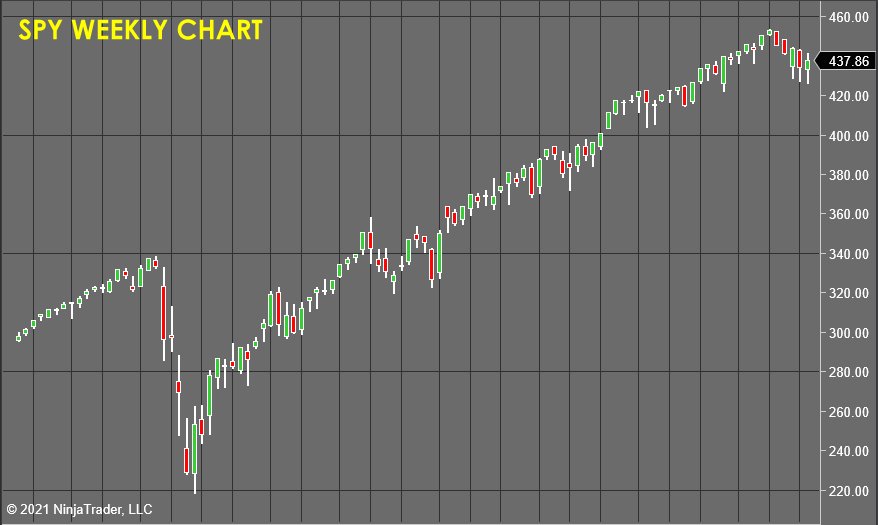 My life got medically hijacked a few weeks ago when our daughter decided to make her appearance a few weeks early! We spent some time with her in hospital, but all is well that ends well, and she's happy, healthy, and home!
It's times like these that really make me grateful that I have been blessed to live the life of an independent trader, free to dodge and weave and adapt to the curve balls life throws at you.
I haven't looked at screens for a while, so I come to the charts with fresh eyes. Here is what I'm seeing and can forecast for the week to come. Continue reading "Weekly Stock Market Forecast" →