This week we have a stock market forecast for the week of 3/6/2022 from our friend Bo Yoder of the Market Forecasting Academy. Be sure to leave a comment and let us know what you think!
The S&P 500 (SPY)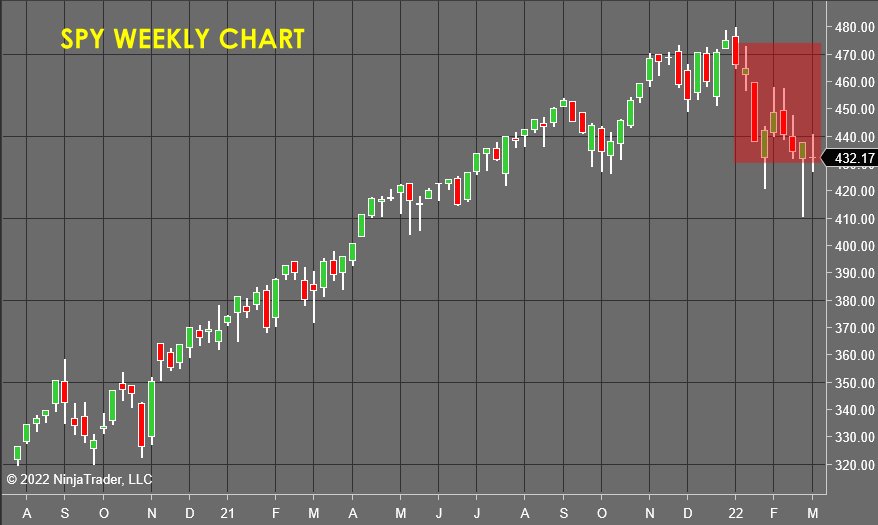 Not a lot of clarity out there after a week of post-invasion and a state of the union speech!
There are a lot of cross-currents out there right now, and the risk just isn't worth the reward, in my view.
I'll plan to sit tight in SPY again and deploy a little risk into a new trade as I wait for more substantial clarity to show itself. Continue reading "Weekly Stock Market Forecast" →