Coronavirus is having a devastating effect on many industries in the United States and across the globe.
For example, millions of US citizens are canceling travel plans and that is crushing US airline industry revenue. That's why the US airline industry just asked for a $50 billion financial bailout from the federal government that would be three times the size of the airline bailout after September 11.
This big drop in sales is causing a lot of pain for shareholders. Airline stocks have been getting hammered.
United Airlines Holdings Inc. (UAL) is down -60% from the 52-week high, much worse than the S&P 500's -12% decline from the 52-week high.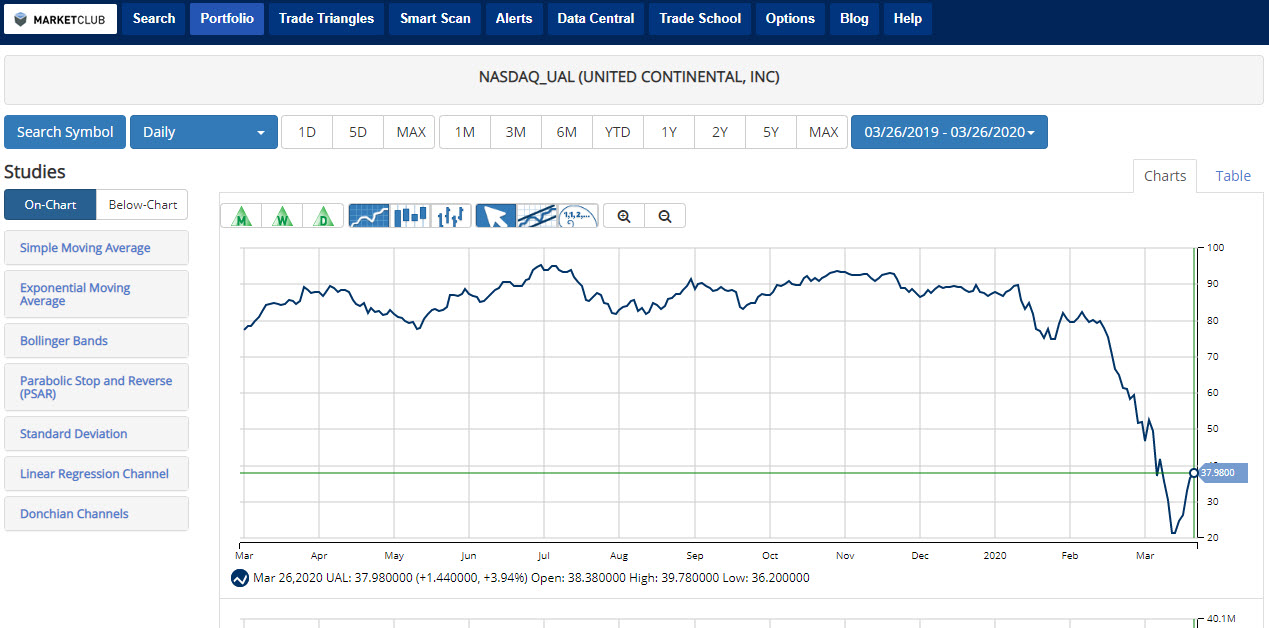 However, not all industries are struggling right now. In fact – some are thriving.
Cannabis sales have been one of the few bright spots while most industries are in a tailspin. Continue reading "Cannabis Sales Surge On Coronavirus" →