The global stock market's market distortion was revealed last week. Let me share it with you in visual form below.
I put together three ETFs: Vanguard S&P 500 ETF (NYSEARCA:VOO) in the blue line representing the S&P 500 broad U.S. stock index; Vanguard Total World Stock ETF (NYSEARCA:VT) in the black line representing the global stock market and Vanguard FTSE All-World ex-US ETF (NYSEARCA:VEU) in the red line representing the stock market outside of the United States.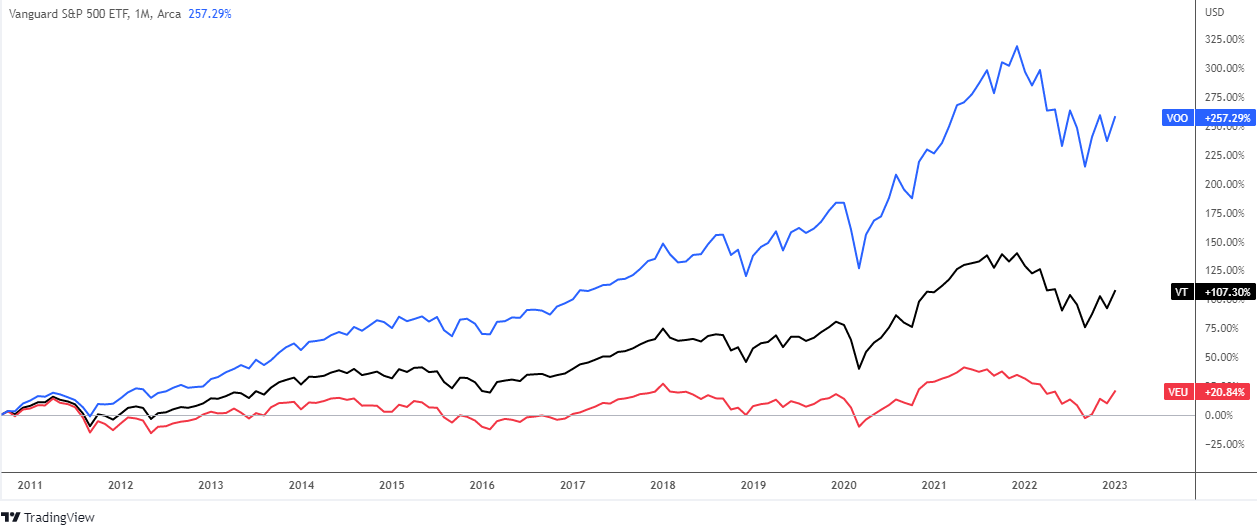 Source: TradingView
The first chart above depicts the price dynamics since September 2010. Over this long period, the US stock market has outperformed both the global market and the rest of the world.
VOO received +257%, VT received +107%, and VEU received only +21%. Indeed, the gap is huge.
Smart money waits for a market crash before adding or purchasing stocks. In this regard, I've created a new chart below to show how these three instruments have performed from the deep valley in 2020 to the top of 2021. Continue reading "Gap Offers Opportunity" →