This morning the gold market is pushing higher and it is within $18 of making a new high for the year. I'm sure this is not because of all the gold that has been won by the U.S. team in Rio, but rather to a global uneasiness hat has permeated the year so far.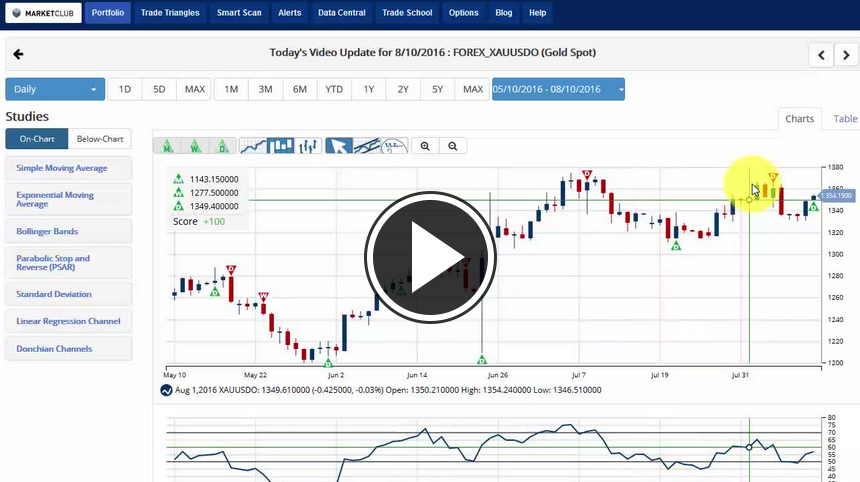 In today's video, I will be analyzing gold (FOREX:XAUUSDO) and the gold mining stocks that I have discussed before. The stocks are Newmont Mining (NYSE:NEM) and Barrick Gold Corporation (NYSE:ABX). Both of these stocks are set to go significantly higher based on the Trade Triangles and their technical chart counts.
I will also be analyzing crude oil (NYMEX:CL.U16.E) and showing you a key level that I see that could pop crude up several dollars in a short period.
After their big push up last Friday, the equity markets have come to a somewhat stationary position. However, that has not altered the longer-term trend that I see in the indices which are currently in an uptrend. I will be examining each of these indexes individually and giving you my latest thoughts on the trends in each of these markets. Continue reading "Global Unease Pushes Gold Higher" →