This week we have a stock market forecast for the week of 8/29/21 from our friend Bo Yoder of the Market Forecasting Academy. Be sure to leave a comment and let us know what you think!
The S&P 500 (SPY)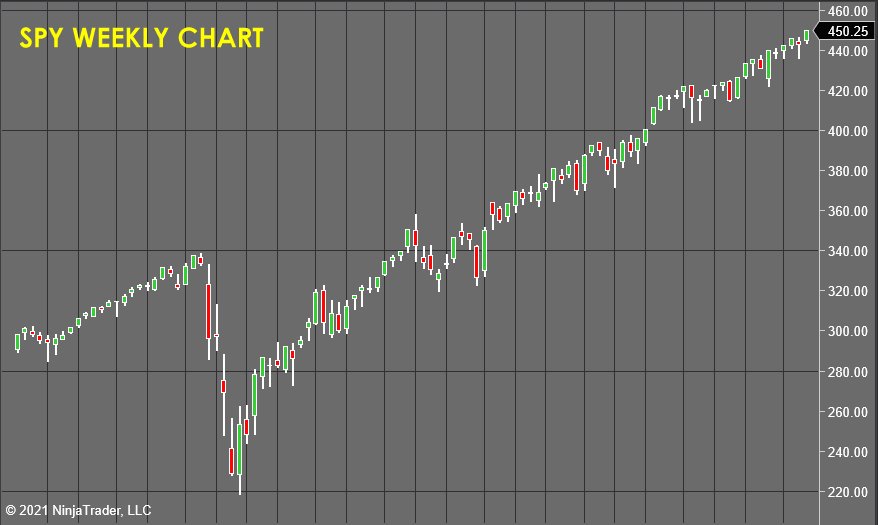 Another week has gone by, and another week of drifting from the markets as we work our way through the August doldrums.
The market keeps drifting higher, and I've been enjoying the summer and keeping my powder dry as I wait for a catalyst to break us out of this inflation-driven drift.
With a heavy heart, I see what I think is that catalyst in the form of a Category 4 hurricane, which is currently pummeling the state of Louisiana as it makes landfall with 140MPH+ winds.
I put off publishing this forecast as long as I could in order to find out how bad things were likely to be before I could make as accurate a forecast as possible for all of you... Continue reading "Weekly Stock Market Forecast" →