Analysis originally distributed on February 28, 2018 By: Michael Vodicka of Cannabis Stock Trades
Back in June of 2017, the Toronto Stock Exchange recorded its largest Canadian cannabis IPO ever.
The event generated a lot of attention for the company going public and the broader cannabis sector.
Not all of it was positive. In fact, there were plenty of bearish headlines in the financial media.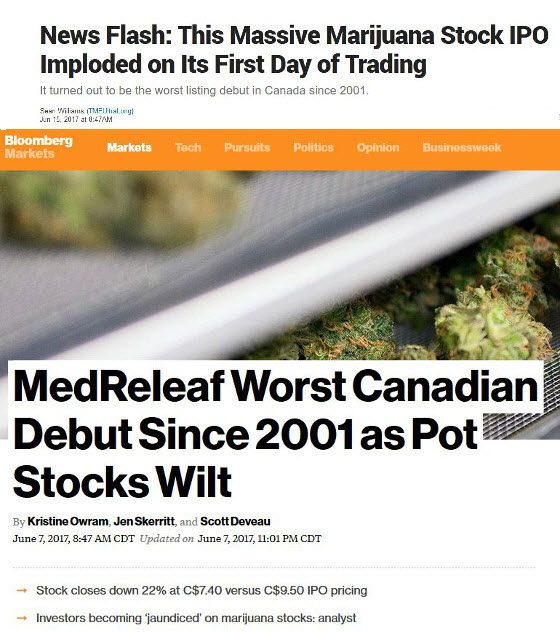 Despite the bearish headlines, Cannabis Stocks Trades saw the long-term potential and added shares to our model portfolio in early June.
Nine months later, shares of Medreleaf (LEAF) are up 158% - even after a recent pullback. Continue reading "Record Canadian Cannabis IPO In 11 Days" →