Analysis originally distributed on May 31, 2018 By: Michael Vodicka of Cannabis Stock Trades
Cannabis IPOs have a proven history of delivering big returns in a short amount of time.
Medreleaf (LEAF) is a great example.
Medreleaf became the largest Canadian cannabis IPO ever in June 2017. Investors were eager to buy and shares quickly began rising.
Less than 12 months later, shares are up 275% from the IPO price.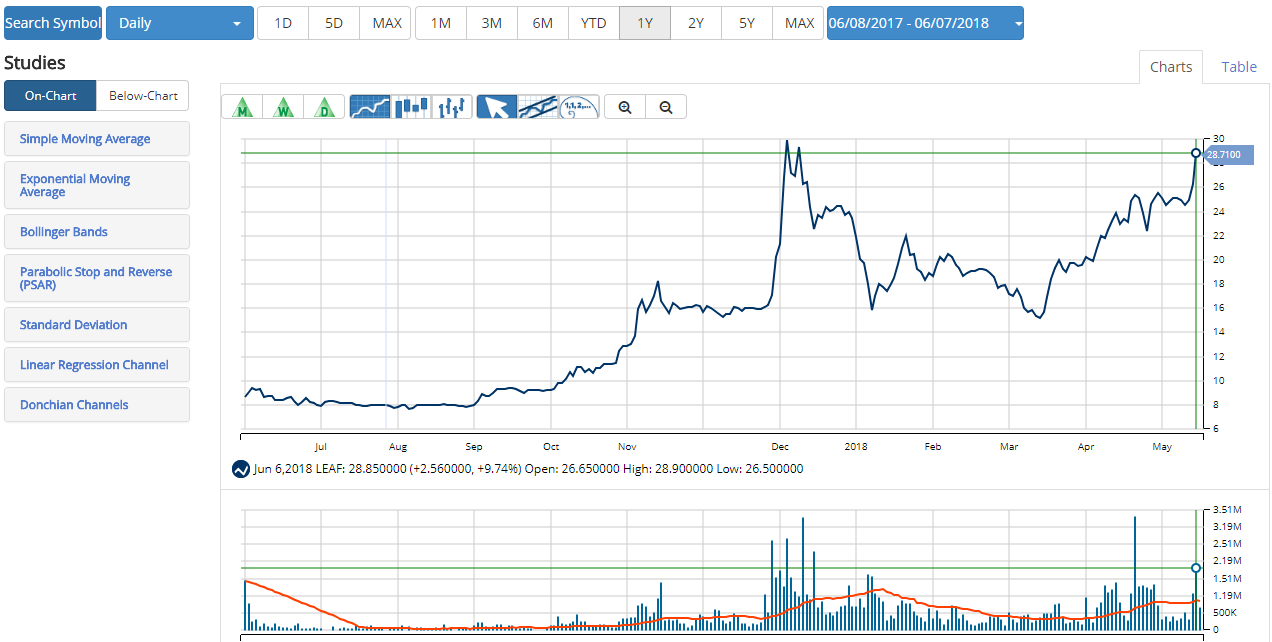 Today – I see this same cycle repeating itself.
One of the largest US cannabis companies just began trading on the Canadian Stock Exchange – and much like Medreleaf – I am expecting good things. Continue reading "Is This Canadian Cannabis IPO The Next Big Winner" →