Hello MarketClub members everywhere. World bankers met at their August retreat this past weekend in Jackson Hole Wyoming and I am convinced that this is just party time for the bankers and a waste of money as nothing was resolved. There is a reason why nothing was resolved at this meeting and that is because the Fed headed by Janet Yellen has no clue about what to do with the U.S. economy. I have been harping on this for the past several years and believe the Fed is up the creek without a paddle and clueless about what to do. All this after printing trillions of dollars. Remember Helicopter Ben throwing money everywhere? That is Ben Bernanke the former head of the FED; his thesis was to do everything the opposite of the great depression when money was tight. Looks like it didn't work out too well for you Ben.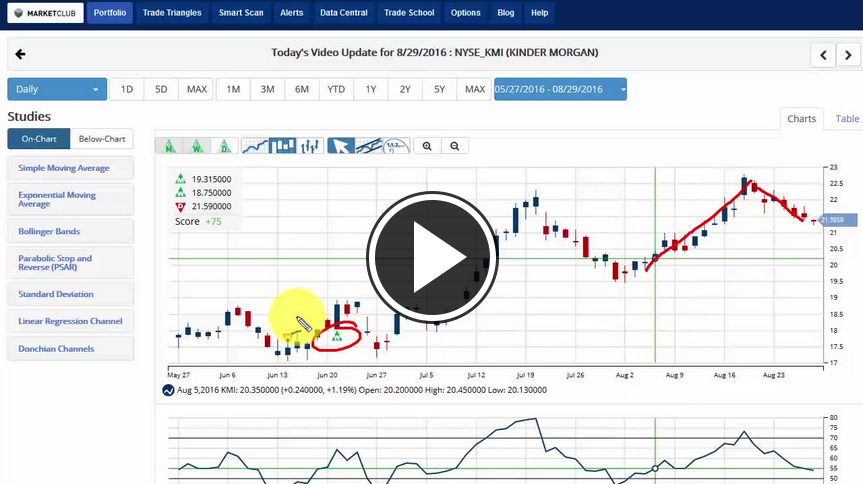 We live in a capitalistic economy, at least that is what they tell me and a capitalistic economy has boom and bust cycles. It is impossible for a capitalistic economy to stay even and smooth.
The only way I can see the Fed making its way out of this remarkable self-made disaster is by inflating the economy. That would take the onus off them and help stimulate businesses and production.
Is that likely to happen? At this point, your guess is as good as mine. As I stated earlier, the Fed is like a deer in the headlights and their actions are frozen in time. Plus, the FED is all out of options.
Enough said!
Let's begin today by looking at the major indices and where they are currently trading. [Read more...]