Hello MarketClub members everywhere. Stocks have bounced back from their session lows as traders turn their attention to some key White House proposals that include tax reform.
The Dow was down as much as 183 pts this morning, continuing an eight-day streak of losses The S&P 500 pulled back 0.1%, also off its session lows. The Nasdaq has recovered from earlier losses to trade 0.2% higher.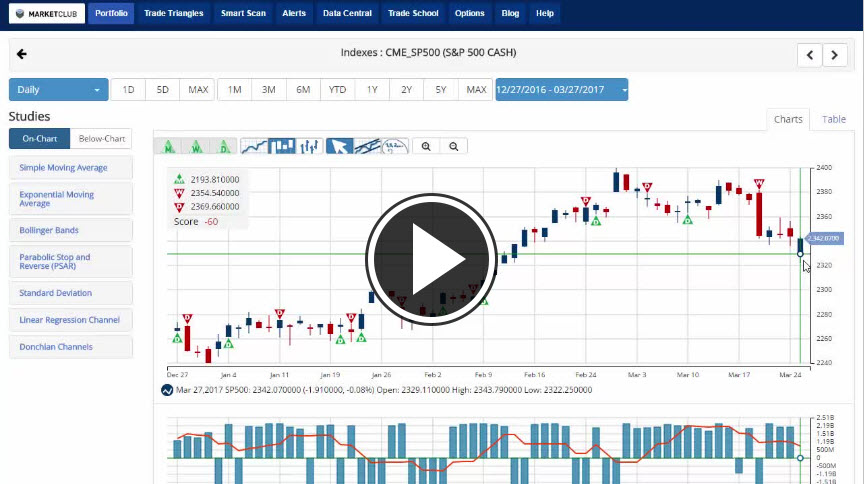 Crude oil has fallen today, continuing the trend from last week as a pledge by OPEC-led producers to consider extending their output cut deal failed to excite traders. They expressed concern that they will need more time to trim global stockpiles.
Key levels to watch this week: [Read more...]