One of the things I love about trading is how the dynamics of markets change. Change can happen quite quickly in many instances and quite slowly in others. In today's video, I'm going to be looking at some slow and fast changes in crude oil, gold, as well as the major markets.
I will also be looking at tools that you can use to spot changes and accelerations in markets and how you can set these tools up to work for you.
September promises to be a very choppy month as the markets settle down after the dramatic downturn we all witnessed in late August. One of the great things about the market is you don't have to be in the market all the time, you can be on the sidelines. Having a position on the sidelines is what I call the third position, there is nothing wrong with just observing the market from the safety of sidelines.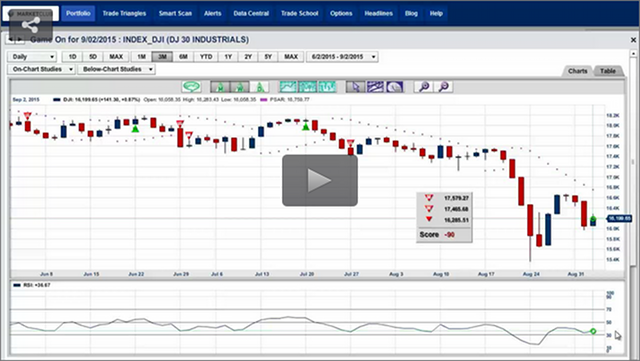 Two days ago, the gold market gave us a buy signal which I will be taking a look at in today's video. [Read more...]