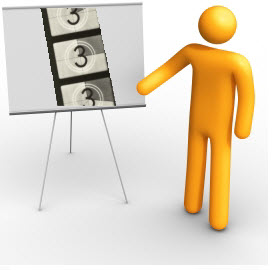 On Wednesday, after much hype and drama, Steve Jobs walked onstage and unveiled Apple's latest creation - the iPad. Having watched almost every key address for Apple for many years I, like many others, were disappointed that the product didn't live up to the hype. Nonetheless, Apple will sell a boatload of these products, but not as many as the iPhone.
Upon reflection, it occurred to me that Steve Jobs is changing the whole business model of Apple and I don't believe anyone has caught on to this yet.
In all the reports I've read after the launch of the iPad, I think every writer/analyst missed this key point: Steve Jobs wants to be like King Gillette.
If you don't know who King Gillette was, you may not old enough to shave. King Gillette started his business at the beginning of the century. His business model is what I believe Apple's business model will be in the future.
Long ago, King Gillette decided to practically give the razor away at or below cost, but sell the razor blades separately.
So here's what I think, I think Apple wants to give the iPhone and the iPad to as many people as possible at cost or with a small profit. Remember now, AT&T subsidized the iPhone and Apple gets a slice of the pie from every AT&T customer that has an iPhone. Now why would they do that you might ask?
The key reason, I would argue, is that Apple wants the magic of recurring revenues. This is the dream of many companies - to have millions of folks paying a small amount of money every month for using a service. What makes Apple stand out is the fact that they have an army of developers who are writing code for some very cool apps. Yes, there is an app for that. In fact, there is an app for almost every idea ever thought of.
Not only has the app store been widely successful, but Apple also has iTunes, and iBooks along with iTV coming down the road. So this is what I believe Apple's business model is going to be: with 125 million people who are giving Apple their contact and credit card information, Apple has a huge base of customer,s much like the newspapers and magazines did in the '60s and '70s, but on a much smaller scale. Now Apple can upsell products to those customers at will. The genius part about all of this is the fact that other people are creating products to be sold through the Apple store. Apple just reinvented the King Gillette model in a thoroughly modern way. Hat's off to you Steve.
That's my take on Apple's stealth business model.
Now let's take a look at the stock.
In my short video, I explain to you some key factors I'm watching that I think will make the difference in this market. If you have a few minutes, please take the time to watch this juggernaut of a stock and what I think is ahead for the market in the next 2 months.
As always videos are free to watch and there is no registration required.
The only request that we make is that if you find the video interesting or even disagree with the analysis, please comment on a blog. We would love to hear from you.
All the best,
Adam Hewison
President, INO.com
Co-creator, MarketClub