I know to many Apple Inc. (NASDAQ:AAPL) fans, that probably sounds sacrilegious.
You may be thinking, "Adam has lost his mind, he must be thinking about another stock, surely not Apple." After all, they just announced two new iPhones and sold 13 million of them this past weekend. They are the leader in the smartphone market, coming out soon with their game-changing Apple TV and a bigger iPad. That is correct, but...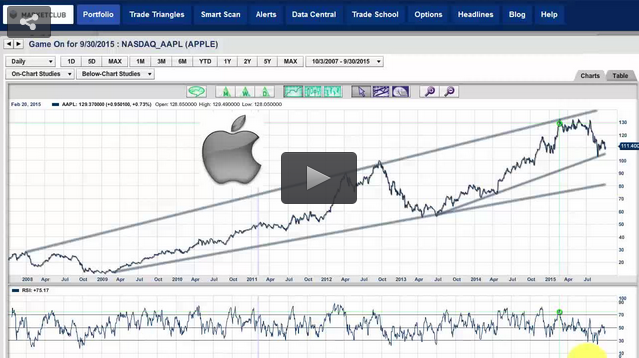 It's not that difficult to look at the market action in the stock and see that it is pathetic. All of that positive PR information comes out about Apple selling 13 million iPhones in a weekend, yet the stock goes down. What's with that? The PR people must be pulling their hair out thinking about what they can do next to push the stock up. One thing I love about Steve Jobs, the original Apple genius, was he didn't give much thought about the stock market. He was more interested in creating insane, cutting-edge products. The new regime at Apple is more interested in pushing the stock price up and being politically correct.
Also, the Apple Inc. (NASDAQ:AAPL) "act" is getting a little bit old and certainly Apple has not been able to innovate anything new in the past several years.
Even mega investor, Carl Icahn, can't believe that Apple's shares are not higher.
So what's going on with Apple? Continue reading "Time To Short Apple?" →