Hello, MarketClub members and traders everywhere! Today I'm going to be looking at 10 well-known stocks and determine what the future holds for them.
Among those 10 stocks, I will be looking at Google and Yahoo and showing you why these two stocks may not be the place to have your money in Q2.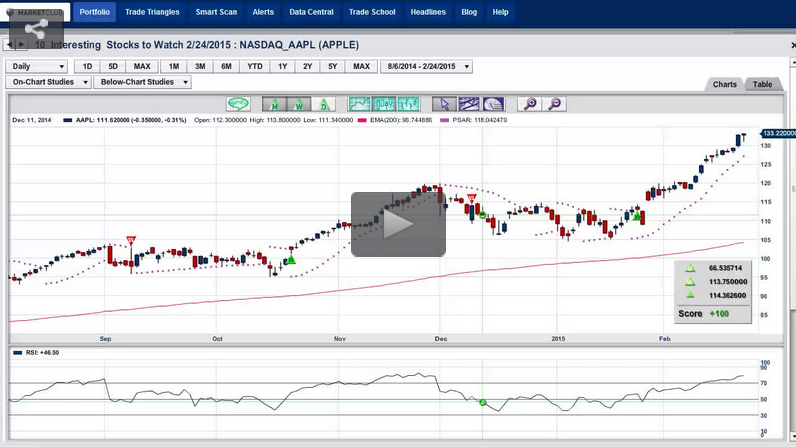 Here are the 10 stocks I'm analyzing in today's video.
Apple Inc. (NASDAQ:AAPL)
Amazon.com Inc. (NASDAQ:AMZN)
LinkedIn Corporation (NYSE:LNKD)
Google Inc. (NASDAQ:GOOG)
Yahoo! Inc. (NASDAQ:YHOO)
Under Armour Inc. (NYSE:UA)
Netflix Inc. (NASDAQ:NFLX)
Facebook Inc.(NASDAQ:FB)
Starbucks Corp. (NASDAQ:SBUX)
GoPro Inc. (NASDAQ:GPRO)
If you would like to leave a comment below this post or share your ideas about the market, please feel free to do so. I welcome your comments.
So let's get started right away.
Every success with MarketClub,
Adam Hewison
President, INO.com
Co-Creator, MarketClub