Hello traders everywhere. The S&P 500 and the Nasdaq reversed course to hit new record highs after U.S. Secretary of State Rex Tillerson denied reports that he had considered resigning in a press conference this morning.
Tillerson spoke after reports that Vice President Mike Pence and other top officials intervened to persuade him not to resign during the summer as tensions rose with President Donald Trump.
"I have never considered leaving this post," said Tillerson. "I am here for as long as the President feels I can be useful to achieving his objectives."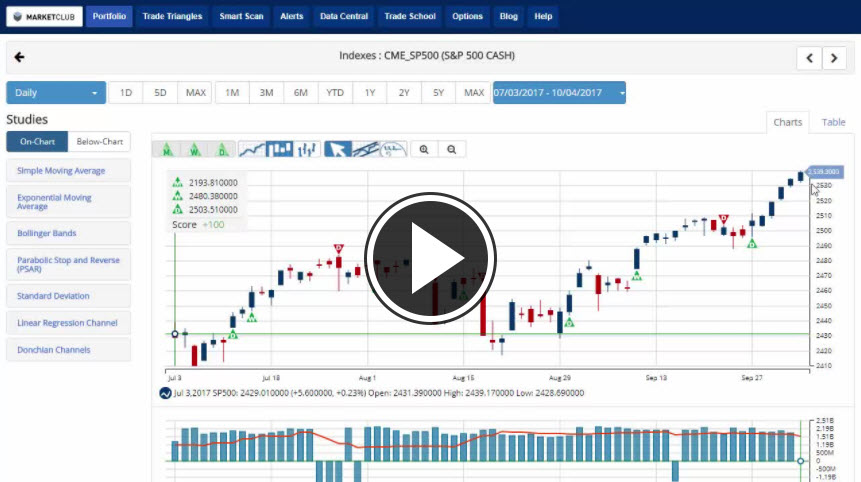 The markets seemed to have breathed a sigh of relief that Tillerson is staying in office after a drop in technology stocks had pulled down the S&P and the Nasdaq in early trading.
Meanwhile, data released this morning pointed to further strengthening of the economy. The ADP National Employment Report indicated that the private sector added a better-than-expected 135,000 jobs in September, even as Hurricane Harvey and Irma "significantly impacted smaller retailers."
The rest of the week is loaded with economic data, leading up to Friday's nonfarm payrolls report for September.
Key levels to watch this week:
S&P 500 (CME:SP500): 2,474.52
Dow (INDEX:DJI): 21,927.79
NASDAQ (NASDAQ:COMP): 6,343.94
Gold (NYMEX:GC.Z17.E): 1,271.00
Crude Oil (NYMEX:CL.X17.E): 51.71
U.S. Dollar (NYBOT:DX.Z17.E): 91.16
Every Success,
Jeremy Lutz
INO.com and MarketClub.com