Introduction:
AMC Entertainment Holdings Inc. (AMC) is looking compelling in the midst of record-setting box office numbers, a robust slate of movies thus far in 2018 and through 2019, strong consumer demand, dividend yield of over 5% and accelerating revenue and EPS growth. AMC's stock price is nearly 30% below its 52-week high despite coming off record first quarter numbers across all categories. Additionally, AMC is reengaging the consumer via digital, mobile and loyalty program options, reformatting theaters to enhance the user experience and international expansion augmented by a healthy share buyback program. AMC will report its Q2 earnings in early August, and the stock looks very attractive considering its depressed valuation, industry strength forecasted through the remainder of 2018 and through 2019 coupled with a slew of company initiatives to drive the consumer experience.
2018 Record-Setting Box Office Numbers:
Major theatrical releases continue to break U.S. box office revenue records thus far in 2018. Yearly box office revenue already topped $6 billion outpacing 2017 by 10% and the 2016 record year by 11%. Thus far 2018 has posted the second largest first quarter and record second quarter at the box office. U.S. box office revenues hit a record $3.3 billion in the second quarter due in large part to Disney's (DIS) "Avenger's: Infinity War" and "Incredibles 2" with domestic grosses of $673 and $440 million, respectively. The previous record was set in the second quarter of 2015 when the domestic box office drew $3.1 billion in revenue. It's noteworthy to point out that April and June were record months at the box office and revenue from April to June was up ~23% compared to the same period in 2017 ending the second quarter on a strong foot. Furthermore, summer 2018 is currently pacing 19% ahead of 2017 with the third largest summer on record at the same point in the season. Overall, June brought in a record $1.269 billion in domestic box office receipts besting the previous record set in 2013 at $1.246 billion. Translating these numbers into actual ticket sales to normalize for inflation and actual demand, 2018 has seen the most ticket sales since 2010. Ticket sales for 2018 are estimated to be 675 million through the end of June, and compared to the previous two decades this is the seventh largest number of tickets sold and the most since 2010 when the number of tickets sold was 679.7 million.
2018 Studio Strength and Beyond:
2018 already has two films that have surpassed $600 million with "Avengers: Infinity War" ($673 million) and "Black Panther" ($699.8 million). This had only happened once before in 2015 when "Star Wars: The Force Awakens" and "Jurassic World" posted $600 million-plus at the box office. Throw in "Incredibles 2" at $450 million thus far, and Disney's big three films have grossed over $1.8 billion domestically. Collectively, Disney had accumulated over $2.2 billion in domestic box office receipts which is over 65% greater than last year and 22% greater than Disney's record in 2016 when the studio became the first to surpass $3 billion in box office sales. The remaining movie slate for 2018 consists of "Ant-Man and Wasp," "Christopher Robin," "Wreck-It Ralph 2" and "Marry Poppins Returns." 2019 has highly anticipated releases that stand to rack in billions in box office receipts such as "Captain Marvel" (the first female lead for a Marvel film), "Dumbo", "Avengers 4", "Aladdin", "Toy Story 4", "Lion King", "Frozen 2" and "Star Wars Episode 9". Disney is poised to defend its box office dominance through the remainder of 2018 and again in 2019.
Analysts are also looking to a strong third quarter. MKM Partners' Eric Handler is expecting the third-quarter box office to grow 4% compared to last year, thanks to releases in July such as "Ant-Man and the Wasp," "Hotel Transylvania 3: Summer Vacation" and "Skyscraper" and "Mamma Mia! Here We Go Again." August is expected to be a big month, with "Mission: Impossible -- Fallout" and Disney's " Christopher Robin" "There can be no doubt now that when Hollywood makes appealing movies, Americans flock to movie theatres in huge numbers," said CEO and president of AMC Theatres Adam Aron.
AMC's Accelerating Revenue and EPS:
AMC has a mix of improving fundamentals across the entire business which were highlighted during its last earnings announcement for Q1 2018. AMC set first quarter records for all revenue categories: admissions, food and beverage and other however much of the growth is attributable to the acquisition of Nordic Cinema Group. Below is a positive commentary by AMC's CEO, Adam Aron and Q1 2018 highlights as compared to the same period in 2017.
"We are truly heartened by AMC's start to 2018 and couldn't be more excited about the prospects for the year after the record-breaking success of AVENGERS: INFINITY WAR early in the second quarter."

"AMC's strategy is working. We have invested wisely for our shareholders, especially in creating a better moviegoing experience for our guests. We have developed more premium large-format screens, with IMAX, Dolby Cinema, and our proprietary brands, and have equipped theatres both in the U.S. and abroad with our much sought-after signature recliner seats. Our food and beverage initiatives offer an increased variety of menu options that far exceed traditional concession fare. More of our guests are booking their tickets directly on our website, and smartphone app than from any other online source, and our AMC Stubs loyalty membership has now soared to more than 13 million U.S. households. Adding to all of AMC's progress this year, the crowning achievement in 2018 so far has been our opening of the first movie theatre in Saudi Arabia in 37 years. This is a story that has been noted all across the globe, and there are many more theatres to come in the 16th country now served by AMC."

"But equally important as our own success, is the success of the movie industry. With record-setting movies like IT, STAR WARS: THE LAST JEDI, BLACK PANTHER, and most recently, AVENGERS: INFINITY WAR, it is clear and unmistakable that movie fans overwhelmingly flock to theatres when tempted by great cinematic storytellers. We are confident that the pedigree of franchises from which a dazzling array of films will be released over the next several months has the potential to propel the industry and AMC even higher."
Total revenues increased 8.0% to $1,383.6 million. Total revenues included approximately $401.5 million from international theatres as compared to $289.2 million in Q1 2017.
Admissions revenues increased 7.0% to $875.0 million.
Food and beverage revenues increased 2.1% to $405.8 million.
Earnings (loss) before income taxes grew $23.2 million to $22.4 million, compared to a loss of $0.8 million for the same quarter a year ago.
Net earnings increased $9.3 million to net earnings of $17.7 million compared to net earnings of $8.4 million for Q1 2017.
Diluted earnings per share increased by $0.07 to $0.14 per share compared to earnings of $0.07 in Q1 2017.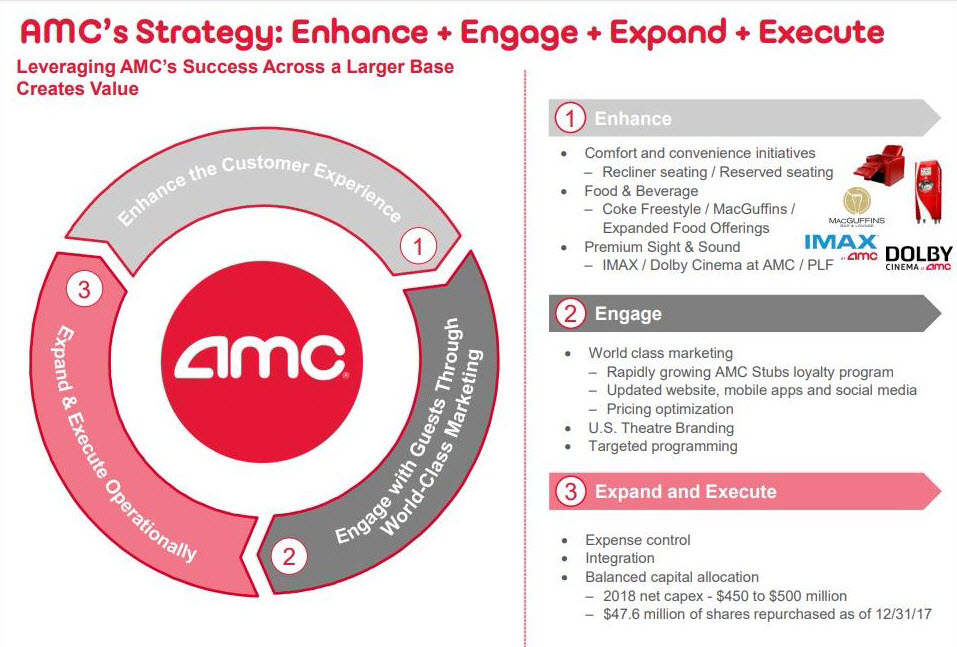 Figure 1 – AMC's strategic vision to grow the business and end-user experience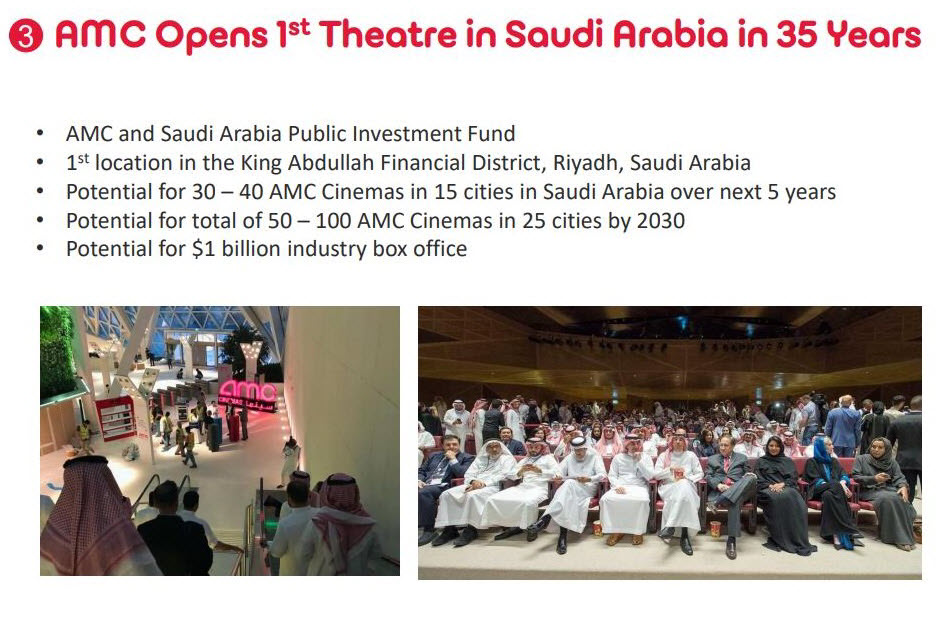 Figure 2 – the Historic opening of AMC theatre in Saudi Arabia in 35 years
AMC's capital return plan is very shareholder friendly, currently paying a dividend of $0.20 per share on a quarterly basis translating into a ~5% yield. In addition to its dividend, AMC has an active share repurchase program which is in the midst of a $100 million authorization with roughly $50 million remaining in the authorization. It's noteworthy to highlight that the first tranche of $50 million was executed at a share price of $14.86 representing a good use of capital relative to its 52-week. AMC has relaunched its free loyalty program with a paid tier option as well. This program has quadrupled since January 2016 surpassing 13.7 million member households with underlying positive trends in box office and food and beverage results.
Conclusion:
AMC Entertainment Holdings Inc. (AMC) is sitting on a host of positive tailwinds with record-setting box office numbers thus far in 2018, reengaging the consumer via digital, mobile and loyalty program options, reformatting theaters to enhance the user experience and international expansion. There are near-term and long-term catalysts in the movie slate for the remainder of 2018 with a robust movie slate in 2019 specifically about Disney's franchises. AMC is roughly 30% off its 52-week high while boasting a 5% dividend yield augmented by a healthy share buyback program and coming off record first quarter numbers across all categories. As AMC heads into its Q2 earnings, the stock looks very attractive considering its valuation and industry strength forecasted through the remainder of 2018 and 2019.
Noah Kiedrowski
INO.com Contributor - Biotech
Disclosure: The author has no business relationship with any companies mentioned in this article. He is not a professional financial advisor or tax professional. This article reflects his own opinions. This article is not intended to be a recommendation to buy or sell any stock or ETF mentioned. Kiedrowski is an individual investor who analyzes investment strategies and disseminates analyses. Kiedrowski encourages all investors to conduct their own research and due diligence prior to investing. Please feel free to comment and provide feedback, the author values all responses. The author is the founder of stockoptionsdad.com a venue created to share investing ideas and strategies with an emphasis on options trading.