By: Chris Wilkinson of Longleaftrading.com
Corn has been in an upward trend since it put in its lows at the beginning of October. From there the chart has traded a series of measured Fibonacci levels all the way into profit targets each time. Last week's correction brings us right at the next Fibonacci sequence to take a long position and stick with this trend.
For a review of the previous Fibonacci sequence that traded into profit targets we draw the Fib tool from the lows of November 19th (362.5) up to November 28th highs (393.75). With this drawn you can see the market pulled back and found support right on the 50% level and traded directly into its first and second profit targets, the -23.6% Fib level and the -61.8% Fib level. See the Chart below.
4 Hour Chart Corn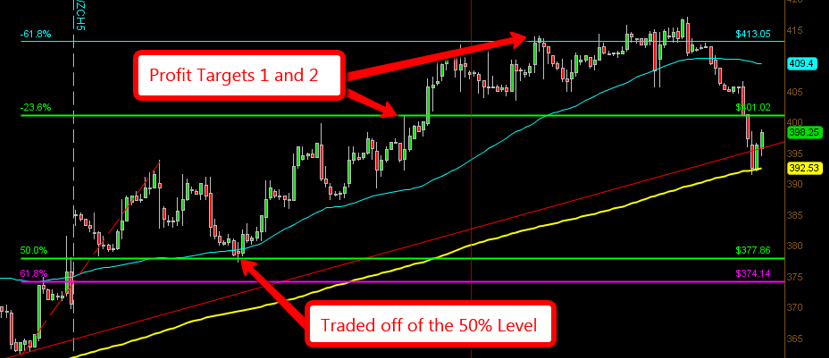 Now that the previous move has corrected we continue to draw the next series until we get to one that fails the 61.8% level. A failure happens when we get a strong close on a large time candle. An hourly close or higher is sufficient to call it a failure. Normally smaller time frames will trade back and forth around those levels so I look to larger time frames for confirmation. If a failure happens it is assumed the trend is over and the next one begins in the opposite direction.
The next move found by using the Fibonacci tool is drawn from the support of the previous move. We use the lows of December 3rd (377.25) and draw it all the way up to the new highs on December 29th (417). See Chart Below. Continue reading "Chart of The Week - Corn to Move Higher" →