April means earnings season is almost here!
Alcoa (AA) is scheduled to report quarterly earnings to investors on April 20. That marks the unofficial start of earnings season.
It's also when our Drift Trader list starts to fire up again, picking stocks that have the potential to run after surprise announcements.
Get a jump on earnings season with a free test drive to Drift Trader. One of these companies may just be your next triple digit winner.
Most Anticipated Earnings For April 2022
Below are some of the most anticipated earnings announcements for April (click to download a printable PDF).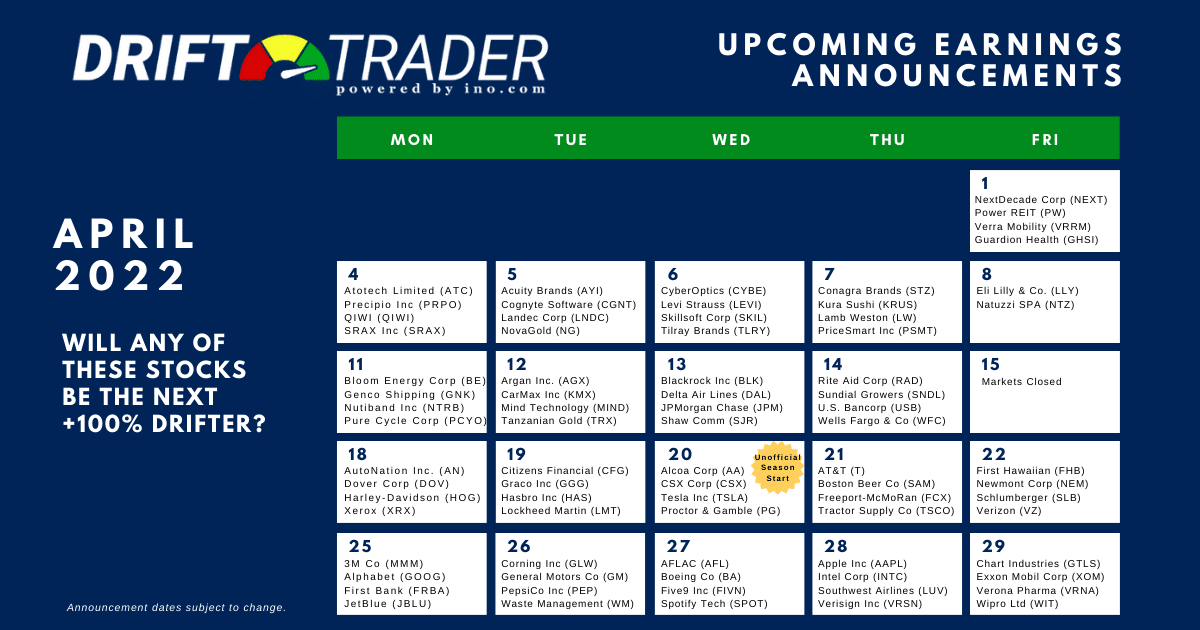 April 1 (≈11 announcements)
Guardion Health (GHSI)
NextDecade Corp (NEXT)
Power REIT (PW)
Verra Mobility (VRRM)
Yatra Online Inc (YTRA) Continue reading "Earnings Calendar for April 2022" →