Oil has dominated the headlines for energy markets this year so you might have missed out on the growth building up in alternative energy. Specifically – solar.
Just take a look at the chart for Guggenheim Solar ETF (TAN).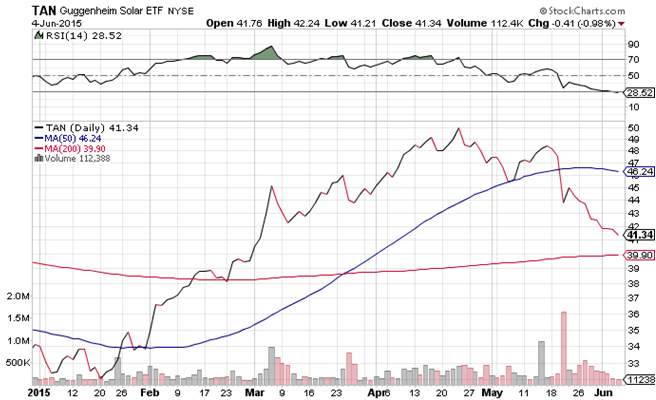 Chart courtesy of StockCharts.com
It's sold off quite a bit from its mid-April highs, but looks severely oversold based on its RSI reading of just 28.52. Still, it's up more than 20% year-to-date and looks like it will reverse course and trend higher from here.
The solar industry may be a volatile market, but it's also the fastest growing sector of new energy capacity for the next year according to a report by Bloomberg. It's expected to grow 30% compared to wind at 12%. According to one source, solar could power over 7.6 million homes by 2016 – a 21 times increase over the 360,000 homes powered by solar in 2009. Continue reading "Energize Your Portfolio With This Alternative Energy Play" →