In February, I presented my analysis of copper and gold/copper price trends in a post titled, Dr. Copper Prescribes Gold. Now, it's time to update both charts.
In the previous analysis, most readers preferred a conservative outlook for copper futures prices, predicting a drop to only the equal distance in the CD part, which is $2.45. Since then, the price has declined, but not as rapidly as anticipated.
Let me show you the updated copper futures chart below.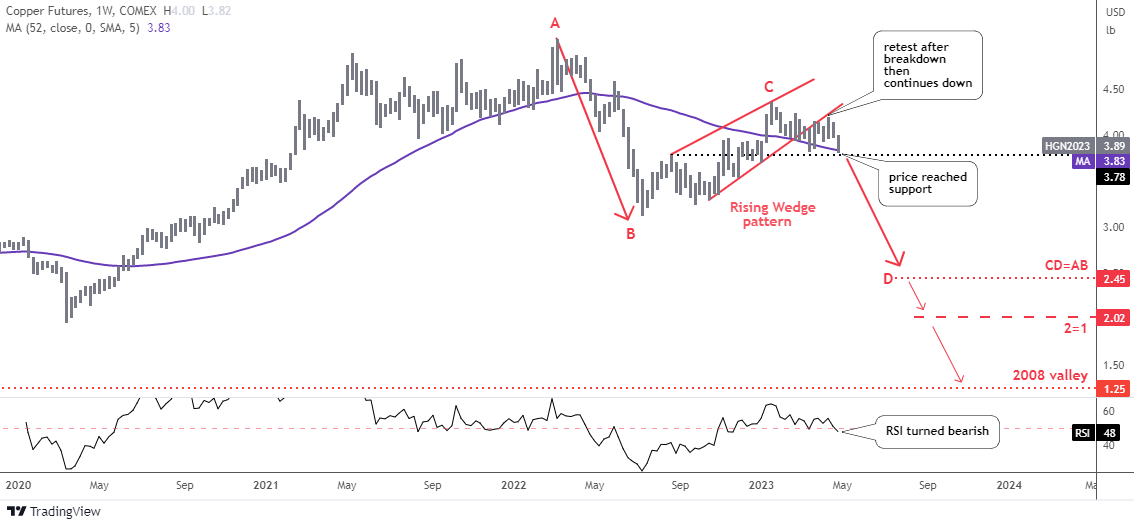 Source: TradingView
As expected, the price action on the Rising Wedge pattern's support played out in textbook fashion, with the price breaking below it and then spiking up to retest it before continuing its downward trend.
The price has now reached a double support zone formed by the purple moving average and the black horizontal trendline, between the $3.78 and $3.83 levels. Continue reading ""Dr. Copper's" Prescription Proves Effective" →