Undoubtedly, this February will be remembered as painful for the dollar. Investors have long awaited the opportunity to short the greenback after a prolonged period of steep gains. When US growth came out surprisingly weak, FX traders pounced, taking the dollar on a brutal roller coaster ride.
Then we had Janet Yellen's testimony, which suggested banks should be prepared for negative interest rates. Many considered that a hit below the belt as investors were betting on more rate hikes. So now, they've got to get ready for negative interest rates? No one was prepared for that remark, despite Yellen's suggestion that it was only a remote possibility. Of course, now, the million dollar question is, how low can the dollar go?
Short Term Dollar Outlook
As with all corrections, the first catalyst is always about momentum. The question of whether that will lead to a wider correction is fundamental. But what about the imminent target? That's driven by technical momentum. So what do the technicals say?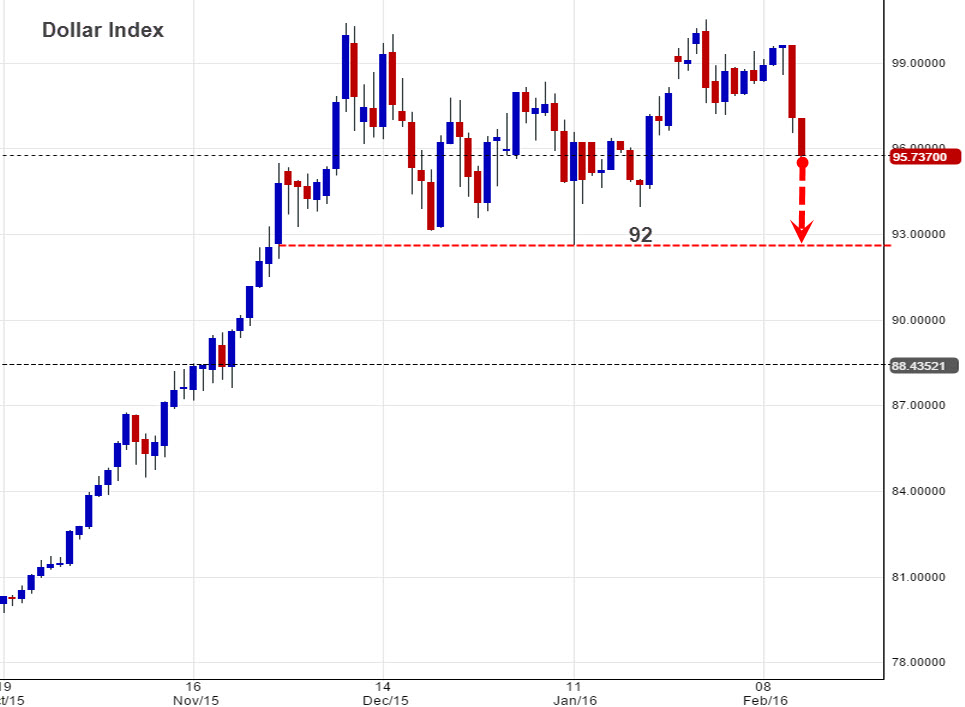 Chart courtesy of Netdania.com
As seen in the Dollar index chart above there are two key levels in this correction. The first is our resistance level at 100. The Dollar index has been attempting to break this level for a while now, though without success. When the Dollar index failed, it was really only a matter of time before the correction would come. And so as it did. Continue reading "Dollar Takes A Plunge; Where Will It Land?" →