Dear INO.com readers,
Today Gold hit the $1300 level and I updated my chart for Gold, as it was price trigger for my previous bearish scenario.
In my first article last December I charted the line graph for Gold with a descending triangle pattern detected on this metal. My projection for the mentioned pattern was bearish with quite bold target levels.
What is up today?
The main rule for success is to not to be biased and always challenge yourself with making a brand new analysis from time to time, and surely when market is not going your way.
Today I prepared an absolutely new Gold graph to put fresh eye on it, now with candlesticks.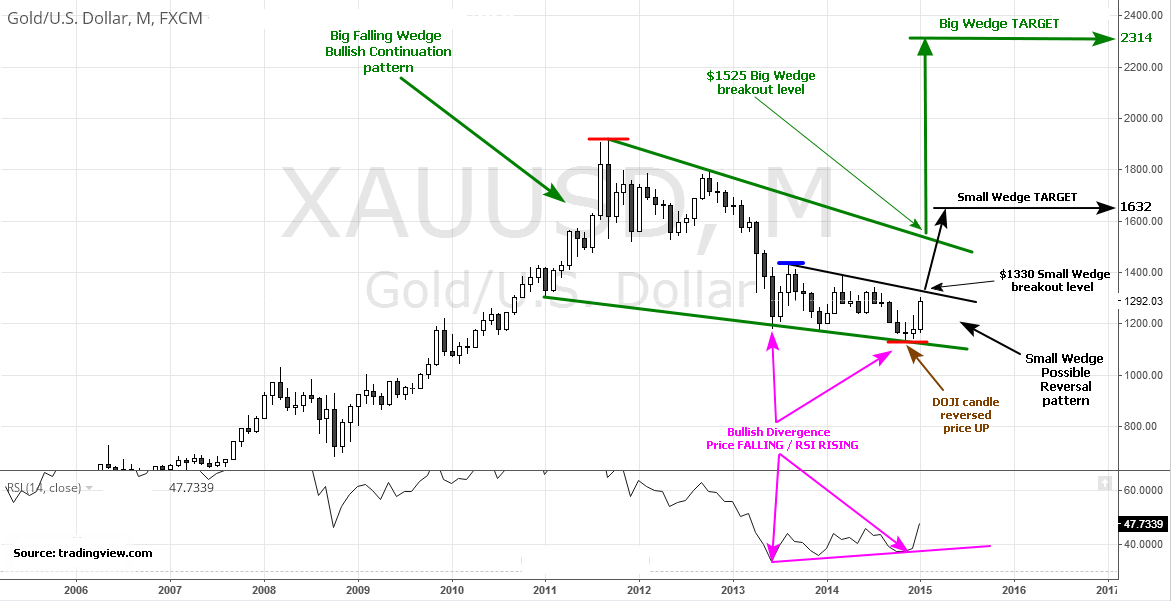 This time I detected a very interesting chart pattern called the "wedge." This type of patterns is outstanding as it has an ambiguous impact on the market with either a continued or reversed outcome. Luckily, we have two wedges on the same time frame at once. Both are the falling wedge type because of the descending highs and lows. The big one is highlighted in green and the small is in black. Apart from it, we have two more rare technical species on the chart. Continue reading "Gold Update: Total Recast" →