In this post, I will take a deep dive into the chart structure of the precious metals as prices approach crucial triggers but on the opposite sides of each metal.
Let's start with gold as it struggles to gain a foothold above $1200.
Chart 1. Gold Daily: Pullback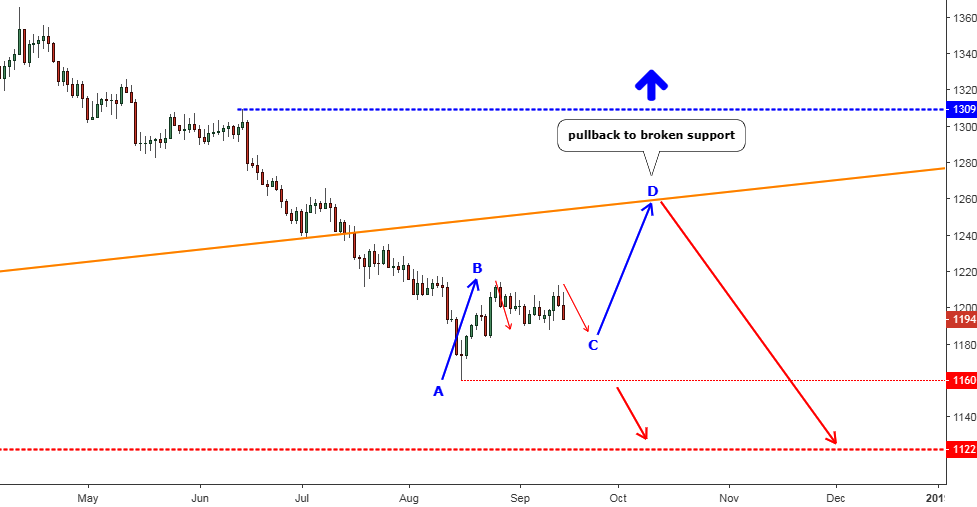 Chart courtesy of tradingview.com
The votes were split almost evenly in the poll in my earlier post about the gold's outlook. Half of the readers chose the trigger of the upside resistance at the $1218 and the rest thought that the market would drop to retest the $1122. The metal price then was just a little bit lower than these days at the $1186.
Almost one month has passed since then, and to my surprise, none of the triggers were pulled although we were very close to the $1218 point, the market couldn't push above the $1214 at the end of the August and then retreated below $1200. This month we could see the increasing activity as investors are back from their summer holidays. There was another attempt to clear the resistance last week, but it stalled at the $1213 and the significant level again remained untouched. Continue reading "Gold Struggles While Silver Doesn't" →