Hello MarketClub members everywhere. J.P. Morgan Chase & Co. (NYSE:JPM) quarterly earnings pushed well past analysts' expectations, helped by double-digit growth in deposits and record credit card sales. The company reported fourth-quarter earnings of $1.71 vs. estimates of $1.44 per share on revenue of $24.333 billion. It's stock price edged higher in intraday trading this morning, but has backed off the highs this afternoon.
"Our results this quarter were a strong end to another record year, reflecting our intense client focus and solid performance across our businesses," Dimon said in a release, citing a U.S. economy that may be building momentum.
Some in the media have dubbed it, "the best quarter ever for a bank". What do you think?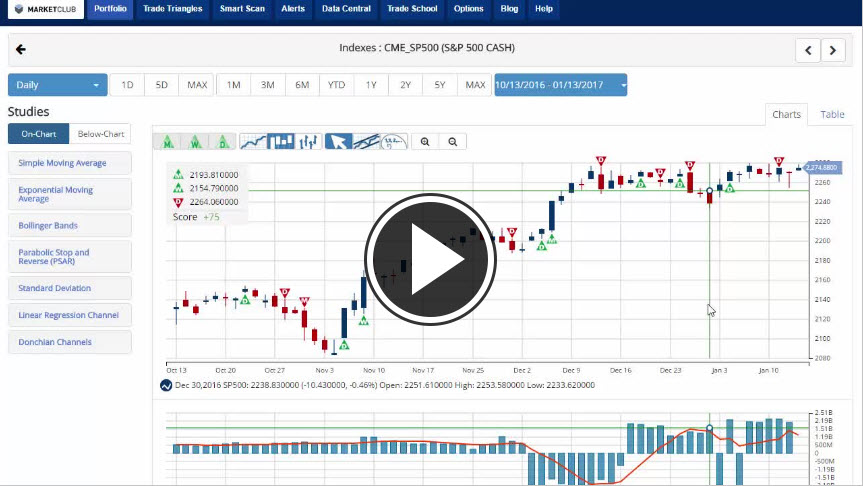 Key levels to watch the rest of the week:
S&P 500 (CME:SP500): 2,233.62
Dow (INDEX:DJI): 19,718.67
NASDAQ (NASDAQ:COMP): 5,371.89
Gold (FOREX:XAUUSDO): 1,177.82
Crude Oil (NYMEX:CL.G17.E): 53.50
U.S. Dollar (NYBOT:DX.H17.E): 103.81
Every Success,
Jeremy Lutz
INO.com and MarketClub.com