Dear INO.com readers,
January turned out to be a harvest month for decent gain opportunities. This week, let's discuss copper which could lose half its weight this year. Impressive! Let's figure out how.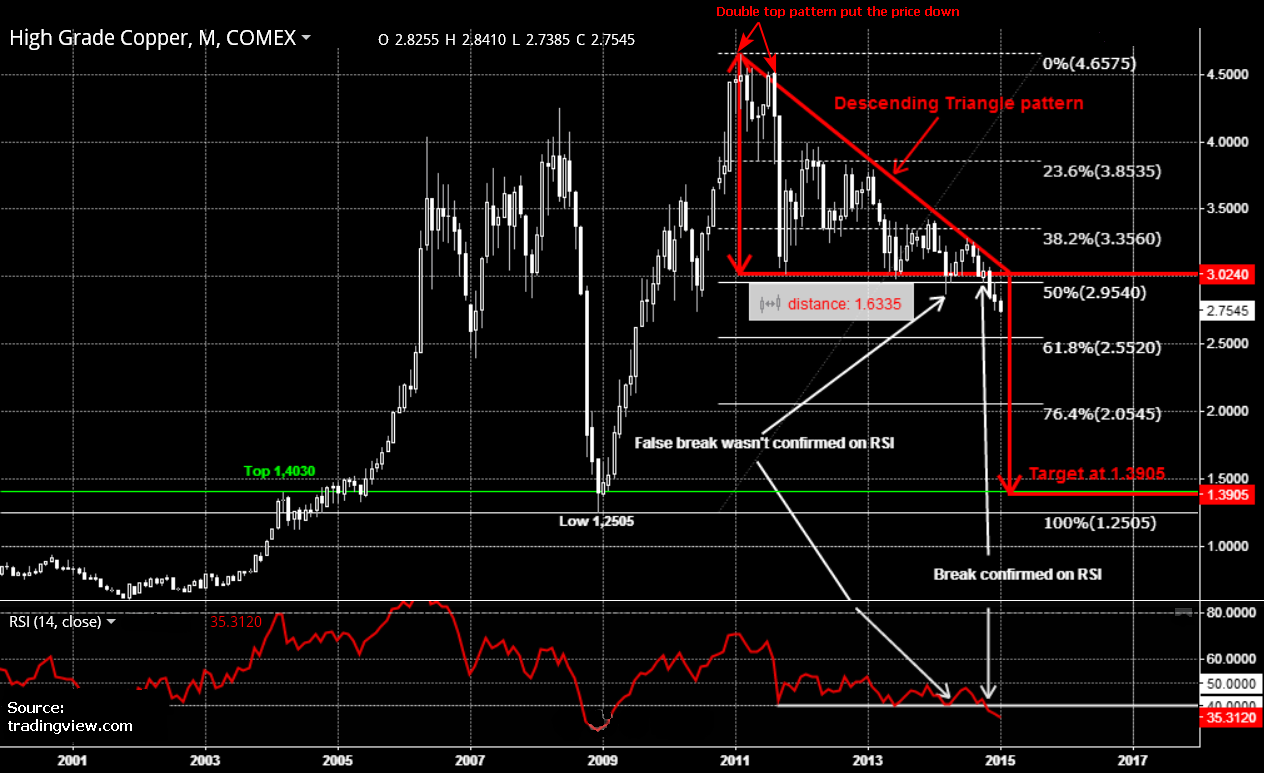 On the chart above, you'll see a monthly candle graph for COMEX high grade copper futures. As you can see, copper isn't phlegmatic at all, see-sawing up and down from below $1, up to almost $5 and again down for the past dozen years. And of course, that's why it is one of the best choices fo speculative traders.
2008 was a disastrous year for copper, free-falling from a $4.26 high to the $1.25 level and losing 70% of its value. Bad news for miners and brilliant for bear traders!
This reddish metal started 2009 as a rocket. Not to overload the graph, I didn't put Elliot waves on the bullish run. Two cycles completed on the way up from $1.25 to $4.55, where the fifth wave stalled with the top done at the $4.65 level at the start of 2011. 2.5 years of total growth thanks to QE. You should have noticed that fall is very short lived compared to unhurried growth, as fear is stronger than greed everywhere in the markets. Continue reading "Ready Or Not, Copper Could Halve Its Value!" →