I hadn't updated the silver chart since February when I warned you that the metal dangerously approaches the support of the Triangle pattern. After that, I posted a gold update as I found an amazing historical similarity there.
There's been so much water under the bridge since February, but nothing had changed in the precious metals markets until the end of last month when the crucial trigger was pulled.
Below is an updated chart of the silver that I would like to share with you these days as it contains an excellent trading opportunity.
Silver Weekly Chart: Triangle Was Broken Down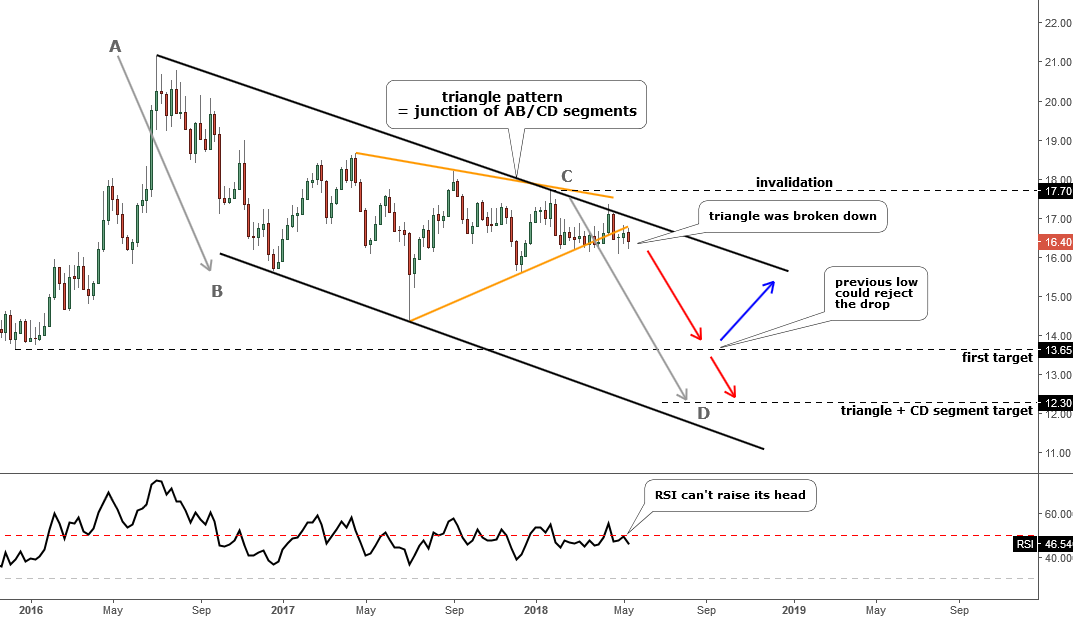 Chart courtesy of tradingview.com
Silver could escape from that troubled situation which I pointed out in February as the price briefly punctured the downside of the Triangle pattern (orange) and then happily reversed higher on the back of broad dollar weakness. Continue reading "Silver Looks Into The Dark Abyss" →