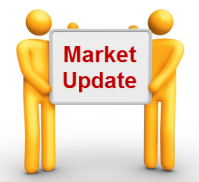 Hello traders everywhere!  Adam Hewison here, co-founder of MarketClub with your 1 p.m. market update for Thursday, the 11th of August.
VEG-O-MATIC
Please see our earlier post today!
I think that many of the markets have reached an inflection point.  The equity markets appear to have put in an interim low that was seen last Tuesday.  Crude oil and the Reuters/Jefferies CRB index also appear to be following that trend.
Gold has more than likely put in a top when it traded over $1800.  We don't believe this is the final top, but just in interim top, as a lot of traders got into this market very late.  Silver on the other hand continues to be lackluster compared to gold, and remains on the defensive.  Intermediate term traders should be out of silver and on the sidelines.
So let's go to the 6 major markets we track every day and see how we can create and maintain your wealth in 2011. Continue reading "Where Are The Markets Heading?" →