The Energy Information Administration released its Short-Term Energy Outlook for August, and it shows that OECD oil inventories likely peaked at 3.207 billion in July 2020. In July 2021, it estimated stocks fell by 13 million barrels to end at 2.860 billion, 348 million barrels lower than a year ago.
The EIA estimated global oil production at 97.42 million barrels per day (mmbd) for July, compared to global oil consumption of 98.78 mmbd. That implies an undersupply of 1.15 mmb/d, or 42 million barrels for the month. Given the decrease in OECD stocks, non-OECD stocks are implied to have increased by 29 million barrels.
For 2021, OECD inventories are now projected to draw by net 208 million barrels to 2.819 billion. For 2022 it forecasts that stocks will build by 90 million barrels to end the year at 2.908 billion.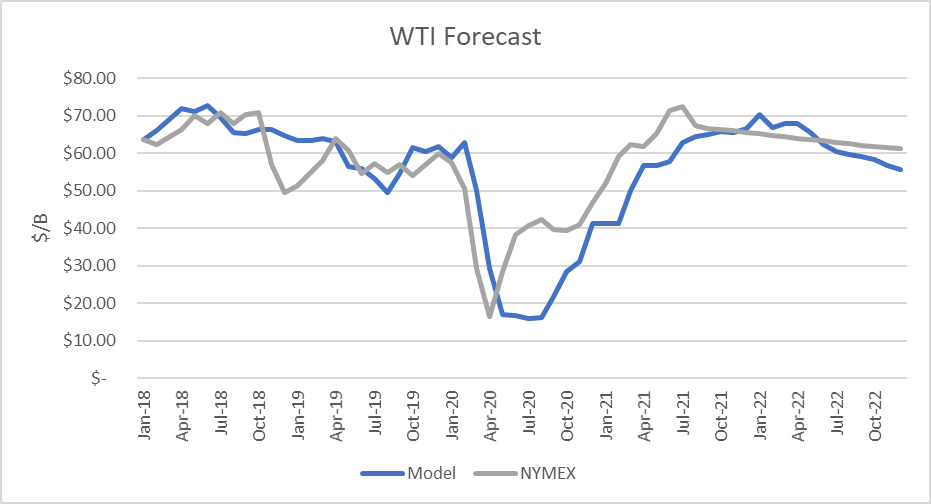 On July 18th, OPEC agreed to:
"Adjust upward their overall production by 0.4 mb/d on a monthly basis starting August 2021 until phasing out the 5.8 mb/d production adjustment, and in December 2021 assess market developments and Participating Countries' performance."
The current "reference production" and adjustments levels are detailed in the table below. Continue reading "World Oil Supply And Price Outlook, August 2021" →