The past few weeks and months have been very interesting to see how the global central banks and governments have attempted to position themselves ahead of this COVID-19 virus event. We continue to suggest that we are just starting the process of navigating through this potentially destructive virus event. We believe the sudden onset of the virus pandemic has sent a shock-wave throughout the globe in terms of expectations and valuations that are, just now, starting to become "real". Let us try to explain our thinking and how this relates to Real Estate.
The COVID-19 virus event is a global crisis event that is currently in the very early stages of consumer psychological processing. All types of crisis events prompt some forms of typical human reaction. We believe the Real Estate market may be the next big asset revaluation event as consumers continue to process the COVID-19 virus crisis and the consequences of this event.
Real Estate Cycles
Real Estate cycles typically transition through the following phases as supply and demand functions work through the markets. Pay attention to the middle of this cycle chart. In the Expansion and HyperSupply stages, once supply peaks and prices somewhat peak/stabilize, a transition takes place in the market where buyers chase premium properties and push price levels moderately higher. The Recession Cycle is typically a disruptive cycle that is the result of an economic/income disruption. When people can't earn enough to satisfy their debt obligations and or provide for their families, then the Real Estate cycle begins to contract.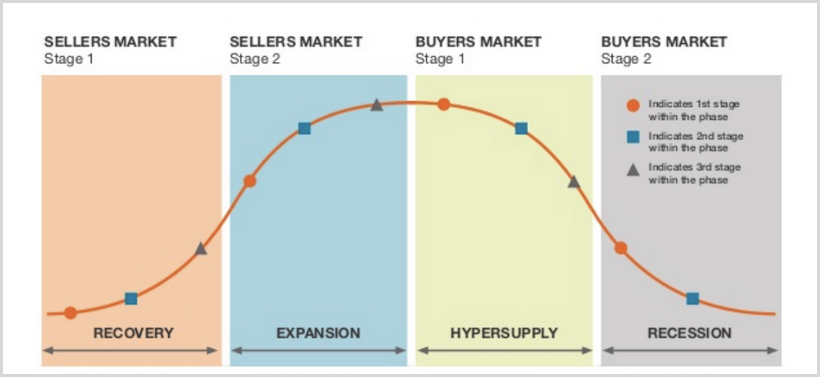 An event like this, the COVID-19 virus event, would typically start out as a regional/local event. This did happen as it roiled certain areas of China in late 2019. Watching how China attempted to manage and hide the extent of the virus explosion within their country was painful to watch. Continue reading "Is Real Estate The Next Shoe To Drop?" →