Last week I promised to update the outlook for the U.S. interest rate, which has a strong impact on every asset class including precious metals.
More than a year ago I shared with you my concerns about the future of gold once the "era of rising rates" would come. The 10-year U.S. Treasury note yield (10Y) was at 2.2%, and large investment banks forecasted 3% yield for the near future at that time.
Indeed, that future has come in one year the 10Y is above the 3% now, and it doesn't look like it's the final stop. To see what could be the next I'll share with you two charts starting from a short-term view.
Chart 1. 10Y Weekly: 3.33% And More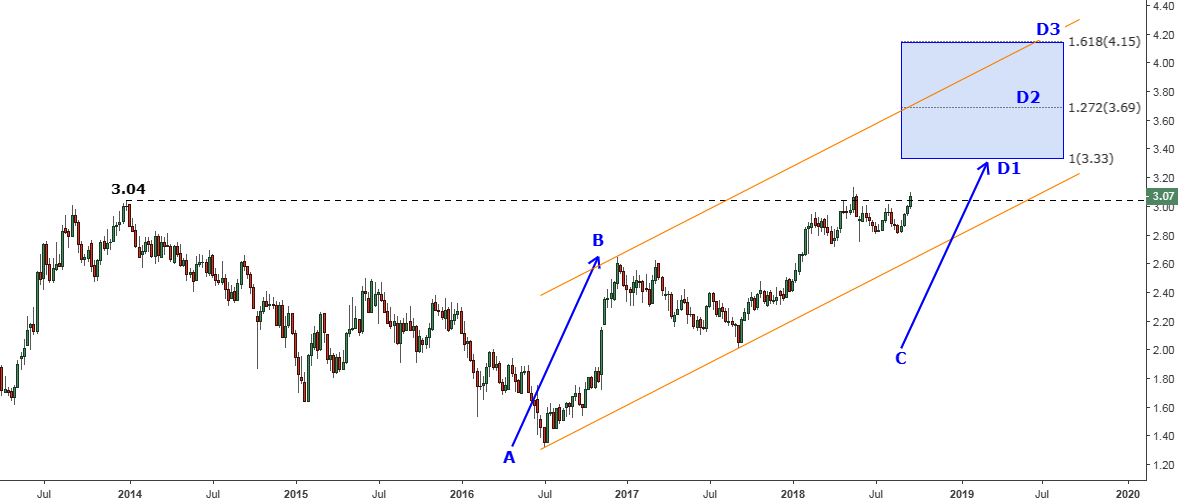 Chart courtesy of tradingview.com
This chart above observes the past five years to envelop the earlier top of 3.04%, which is under a second attack as the first one this past May couldn't peg it. The yield closed last week at the 3.07%, and this time it could finally overcome the barrier to reach the target.
Continue reading "10-Year U.S. Treasury Note Yield Eyes 3.33%" →