Hello traders everywhere. Traders have apparently decided that an old standby is where they want to invest vs. the hottest sector of 2017. That old standby, the big banks.
I opened MarketClub's Top Stocks list this morning after the DOW and S&P 500 opened significantly higher to find that Bank of America (NYSE:BAC) was sitting at the top. In fact, three of the top 5 were big banks. It's a far cry from the tech sector that has been all the rage until recently.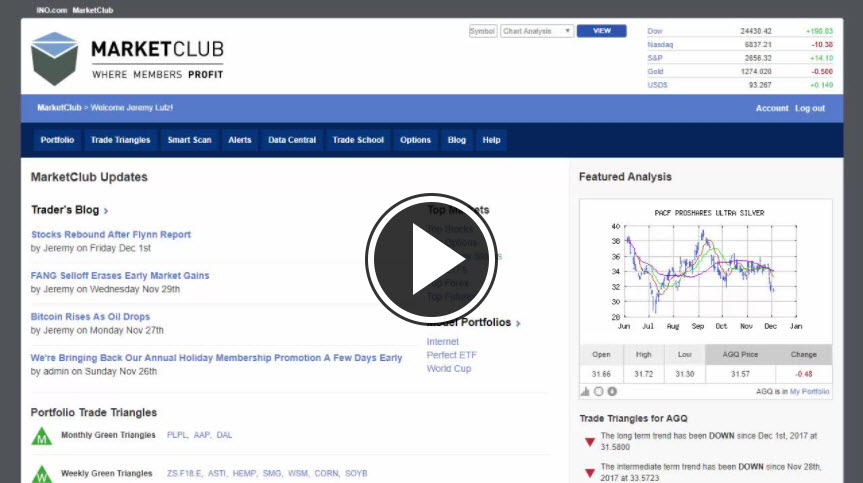 This change in sentiment is primarily due to tax reform. On Saturday the Senate approved their version of the tax bill in a narrow 51-49 vote after a lot of work on the hill. Once the Senate and House of Representatives reconcile their respective versions of the legislation, the resulting bill could cut corporate tax rates to 20% from 35%.
The GOP, however, still needs to overcome future obstacles for the Senate and the House to craft a joint bill, which will then be presented to President Donald Trump. Republicans hope a deal will be achieved by Christmas.
Key levels to watch next week: Continue reading "Bank Stocks Lead The Way" →