The internet is still one of the most revolutionary things invented. The new level of communication and coordination it gives us is just amazing. Hedge funds could not imagine a sudden coordinated attack that started as a post on Reddit could impact them so hard. The next market in their crosshairs? Silver!
The GameStop frenzy just let the dogs out. Lately, the retail investors from the famous Reddit chat Wallstreetbets started looking towards the iShares Silver Trust ETF (SLV) as they are looking forward to profiting from the same strategy of short squeeze earlier mastered on GameStop shares. They chose SLV ETF because its shares are backed with physical silver.
I prepared two silver charts to show you how the retail market force changed the structure and its outcomes.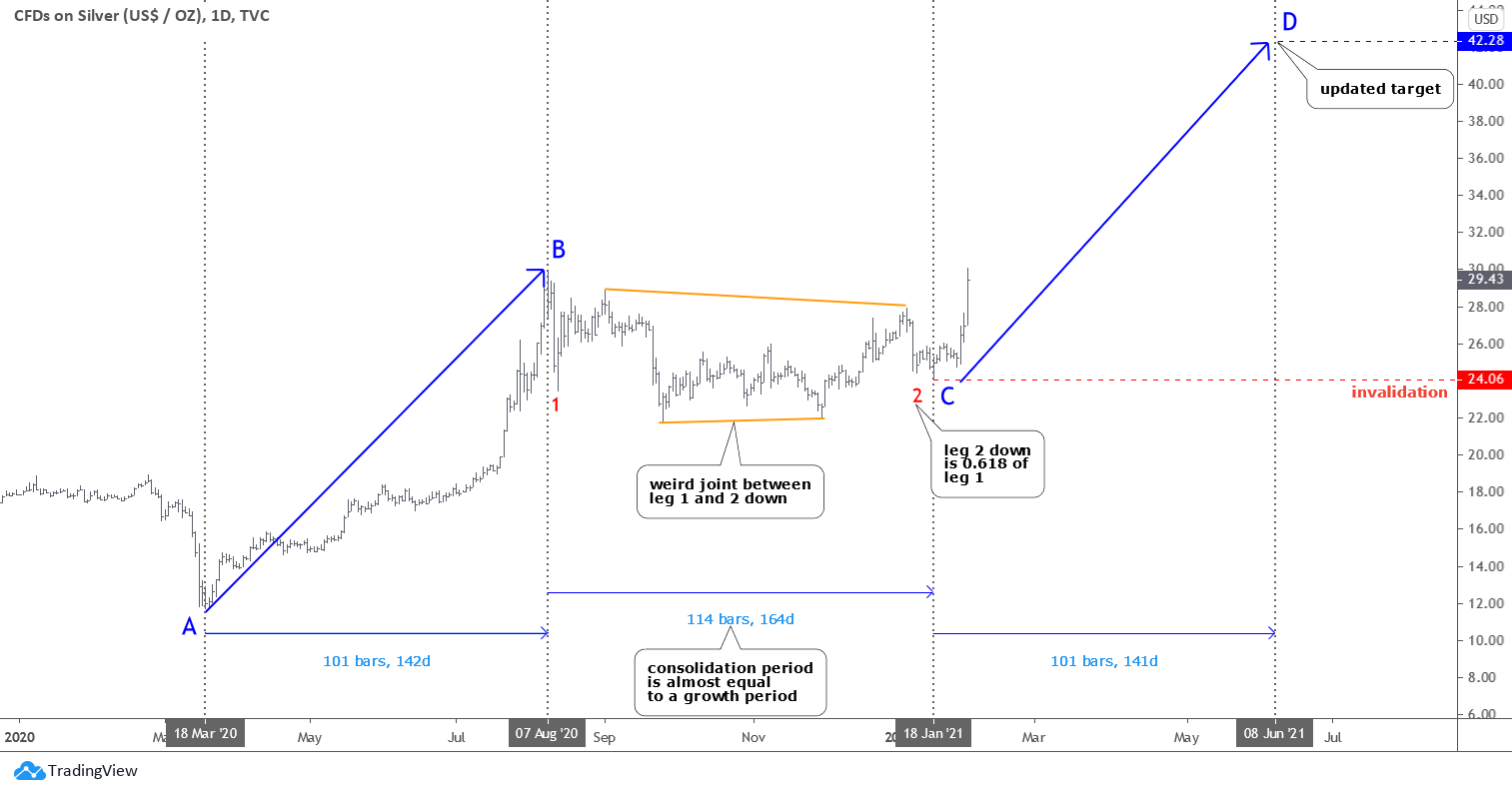 There is an optimistic scenario depicted in the chart above. It implies the completion of the entire corrective structure. The red leg 2 down is considered to be done as it traveled only 0.618 of the red leg 1 distance. As you may remember, it is the Fibonacci ratio. The joint between legs 1 and 2 looks weird but is yet possible. Continue reading "The Rebels From Reddit Favor Silver" →