Seven years ago the DOW was trading around 6000, today this index is over 17,000. So what is the next big move in this index? I suspect the next big move will be on the downside.
Today, China announced that exports hit a 7-year low which indicates to this observer that economies around the world are slowing down.
Technically in many of the major stocks we still have red monthly Trade Triangles indicating that the trend is still down longer-term. The same holds true for the major indices where we are still seeing monthly red Trade Triangles.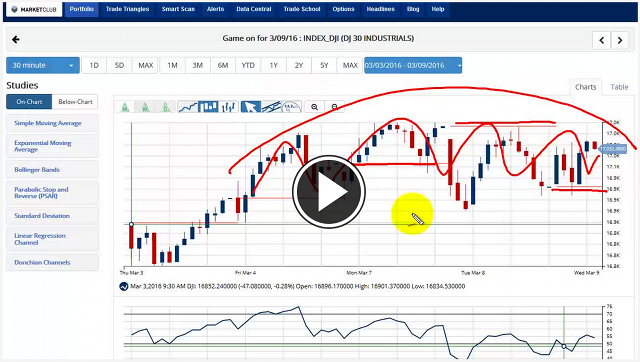 At the end of last week, I indicated that I expected this week to be choppy and range bound, as the major indices have all reached major Fibonacci resistance points. I expect the indices to turn back down after a week or two. I still hold to that belief and want to watch these markets very carefully looking for an entry point to go short. Continue reading "Getting Ready For The Next Big Move" →