Hello traders and MarketClub members everywhere! It has been quite a week. In today's video, I am going to look at Alibaba Group Holding Limited (NYSE:BABA) and share with you what I think could be going on in this hot stock.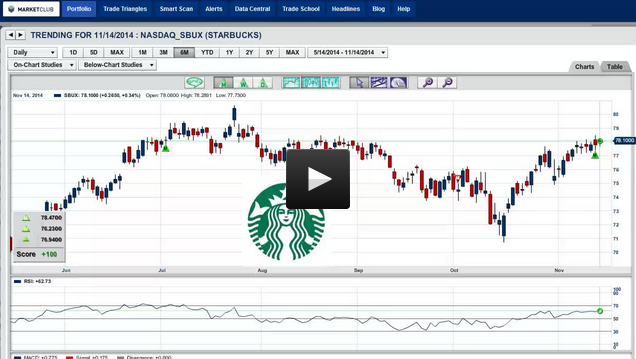 Also on my radar today, Starbucks Corp. (NASDAQ:SBUX), Cisco Systems Inc. (NASDAQ:CSCO), and Big Lots Inc. (NYSE:BIG). All three of these stocks gave major signals yesterday and I will be discussing their potential moves in the near-term.
I will be reviewing crude oil (NYMEX:CL.Z14.E) and gold (FOREX:XAUUSDO) to see if there's any changes in their overall direction. Lastly, I will be looking at something that's quite unusual in all three major indices that could be a clue to the next short-term move.
As always, we invite your comments and feedback below this post. Please feel free to provide us future video topic suggestions.
Every success with MarketClub,
Adam Hewison
President, INO.com
Co-Creator, MarketClub