I started to cover European gold at the beginning of this year when it was at the 1000 EUR level. In spring I added silver to the pack as it had an interesting setup on the chart. Today I would like to share with you an update of the charts and to show you the outcomes.
Let us start with a single currency chart and see if we can find some clues which could help us with the metal crosses charts.
Chart 1. EURUSD Monthly: RSI Calls For Higher High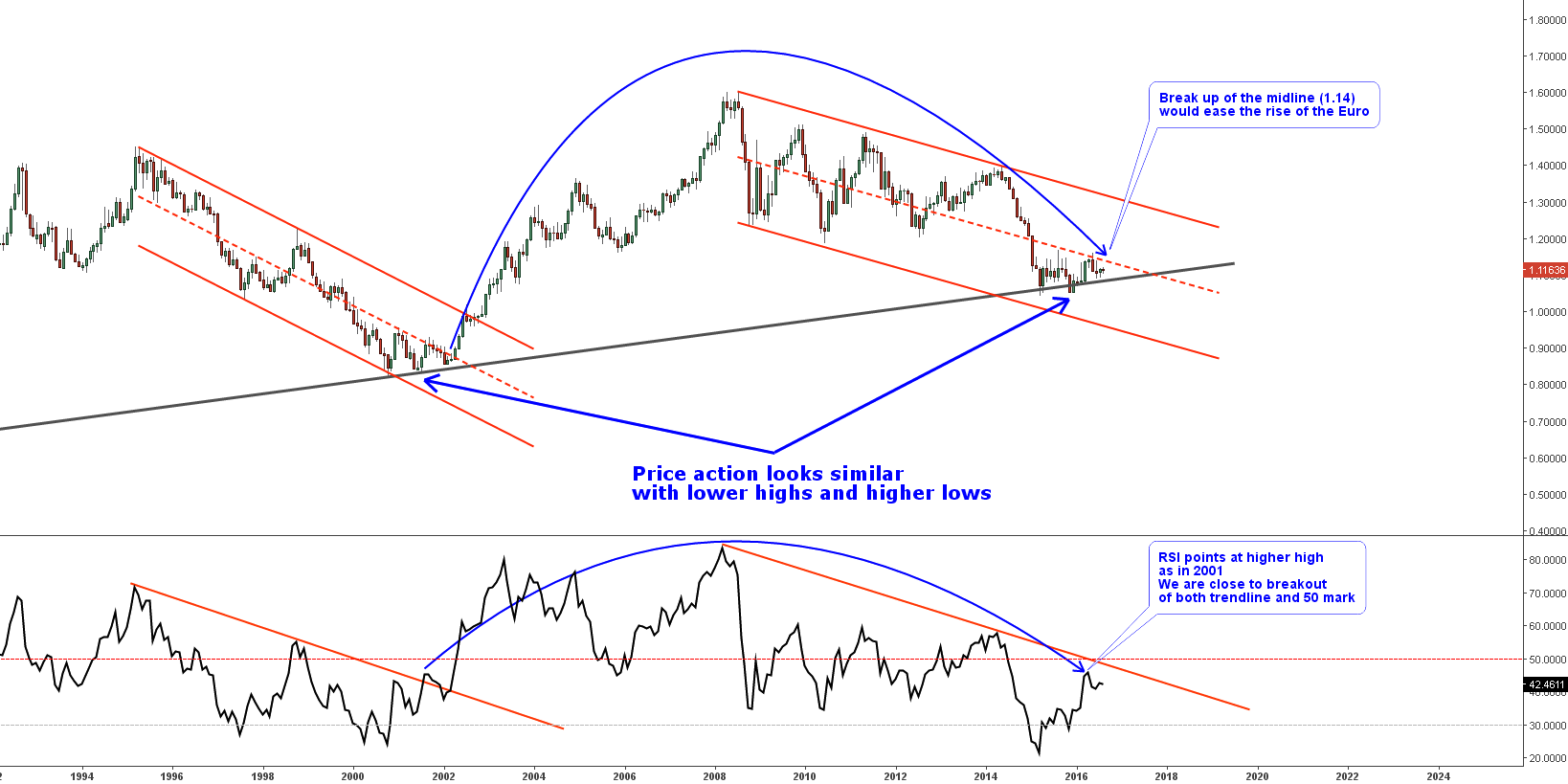 Chart courtesy of tradingview.com
Now, after almost two months, the dust of BREXIT hysteria has settled. The euro has managed not just to survive, but to score more than 2 cents after it touched the $1.09 mark on the referendum selloff in June. Friedrich Nietzsche once said - "That which does not kill us makes us stronger." The light version of the chart above had been shown to you in May.
The euro is still sitting on the very important trendline (dark gray) and the similar price action was earlier when the price approached this trendline. I mean the same combination of lower highs amid higher lows. The RSI has the same divergence as in 2001. This time, we have a flatter downtrend (orange) and the RSI is still below its trendline unlike in the previous case.
There are three triggers which could help the euro to have a big against US dollar once they are broken: Continue reading "Top Metals Smashed The Euro! Will It Hit Back?" →