There has been quite a bit of chatter related to precious metals lately. The rally in Cryptos, particularly Bitcoin, and various other stocks have raised expectations that Gold and Silver have been overlooked as a true hedging instrument. As these rallies continue in various other stocks and sectors, Gold and Silver have continued to trade sideways over the past 6+ months – when and how will it end?
Gold Support Near $1765 May Become A New Launchpad
My research team and I believe the recent downside trend in Gold has reached a support level, near $1765, that will act as a launching pad for a potentially big upside price trend. This support level aligns with previous price highs (May 2020 through June 2020) after the Covid-19 price collapse, which we believe is an indication of a strong support level. As you can see from the Gold Futures Weekly chart below, if Gold price levels hold above $1765 then we feel the next upside rally in metals could prompt a move targeting $2160, then $2400.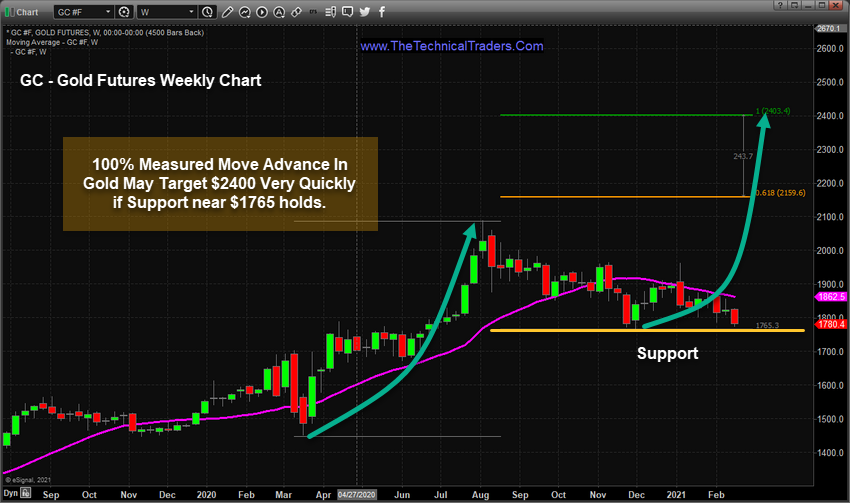 The February 2021 Gold contract expires on February 24 – only a few days away. The CME Delivery Report shows an incredible amount of contracts already giving notice of a "Delivery Request". This suggests that on or near February 25, a supply squeeze for Gold and Silver may become a very real component of price. Continue reading "Gold Could Be Setting Up For A Breakout" →