Hello MarketClub members everywhere. As we wrap up the week Stocks are heading slightly higher today and looking to close out the week on a high note. The rally has been led by the telecom sector. AT&T Inc. (NYSE:T) was up 1.5 percent after its earnings results. Verizon Communications Inc. (NYSE:VZ) rose 1 percent as news broke that Verizon is the front-runner for Yahoo's core business after outbidding others including AT&T. Conversely Yahoo! Inc (NASDAQ:YHOO) was up 1 percent as well.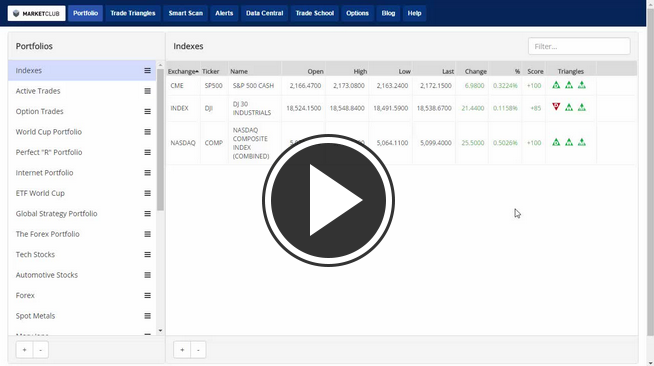 Looking ahead to next week the question is, what will the Fed do? All signs point to The U.S. Federal Reserve keeping interest rates on hold Wednesday, but investors will be looking for hints about the Feds next move.
The next move is still seen as an increase in rates. But even as concerns over Brexit ease the U.S. election is drawing closer, likely pushing back action towards the end of the year and possibly limiting the Fed to a single hike in 2016, a far cry from its early-year estimate for four moves.
Key levels to watch this week: Continue reading "Stocks Edge Higher On Mixed Earnings" →