Sometimes we cannot rely on the correlation between certain instruments as they suddenly interrupt the link. I added the U.S. dollar index (DXY) chart below to illustrate it.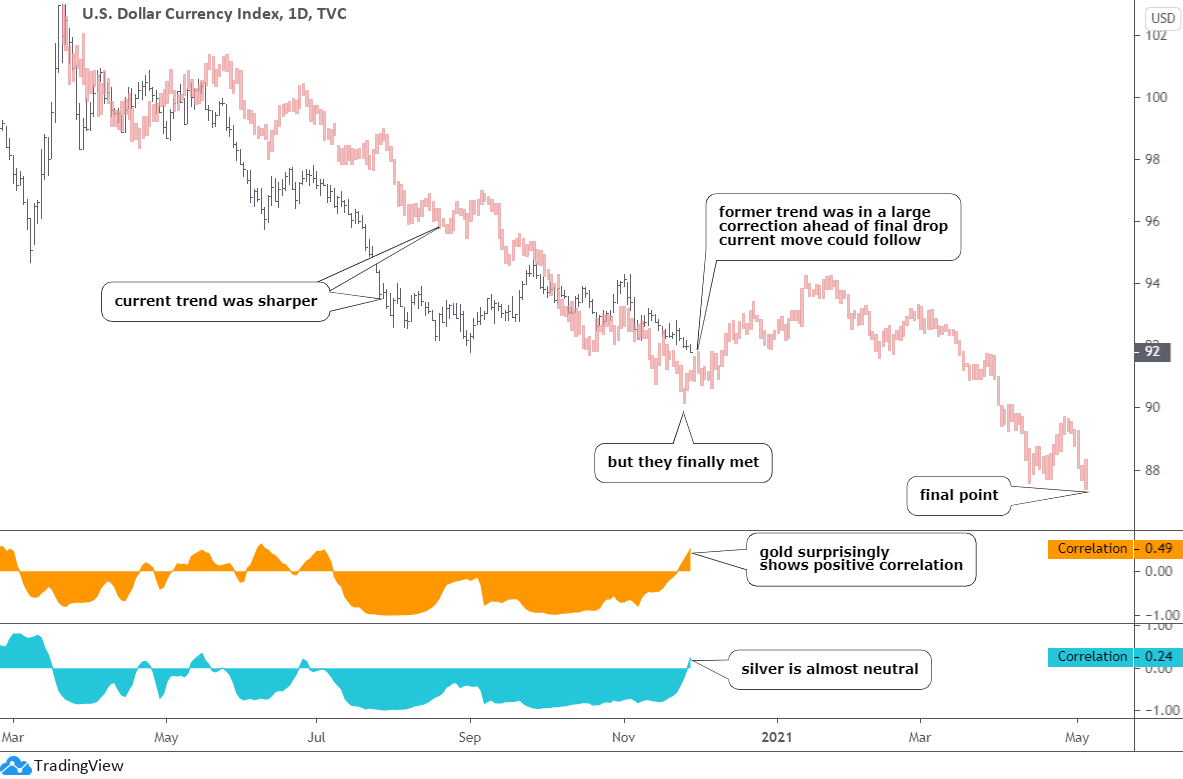 Surprisingly, gold's correlation (orange indicator sub-chart) went into a positive territory recently as it reached quite a decent number of 0.49 with an absolute correlation at 1.00.
Simultaneously, silver shows an almost neutral link, although it usually has a negative reading. All three of them dropped, but at a different speed. It indicates that the market has switched to the risk-on mode as safe havens were dumped. This time silver's dual nature showed up as it could shine when the world is a gloomy place, and when the world needs it as an industrial metal.
Now, let's look at Continue reading "Gold Is Well-Behaved, But Silver Is Not" →