Hello traders everywhere! Adam Hewison here, President of INO.com and co-creator of MarketClub, with your video update for Friday, the 10th of January.
The market action yesterday was really a welcome to the real world, as more and more traders returned from their vacations. Yesterday saw many weekly Trade Triangles turn red, indicating that certain markets may be slowing down and moving into a transition period.
Both the S&P 500 and the NASDAQ displayed weekly red Trade Triangles, indicating for intermediate term traders that a sidelines position in both of these indices was warranted. This is not to say that the move to the upside is over, it is just an indication that for now the upward momentum has been blunted and the safest place to be is on the sidelines.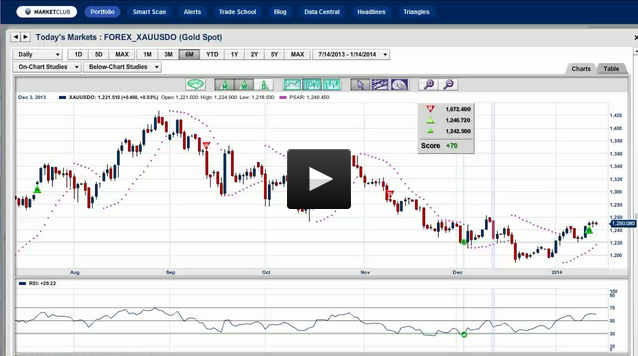 Gold Says, "Buy Me!"