While the S&P-500 (SPY) has taken a beating over the past month, leaving the index 18% from its highs, the damage inflicted has been tame relative to the shellacking we've seen in the Gold Miners Index (GDX).
Not only has the GDX's decline been double that of the S&P-500, but the most recent drop is one of the worst in a decade in terms of velocity. This is because the GDX was down 44% in just 95 trading days last Friday, translating to an annualized decline of 79%.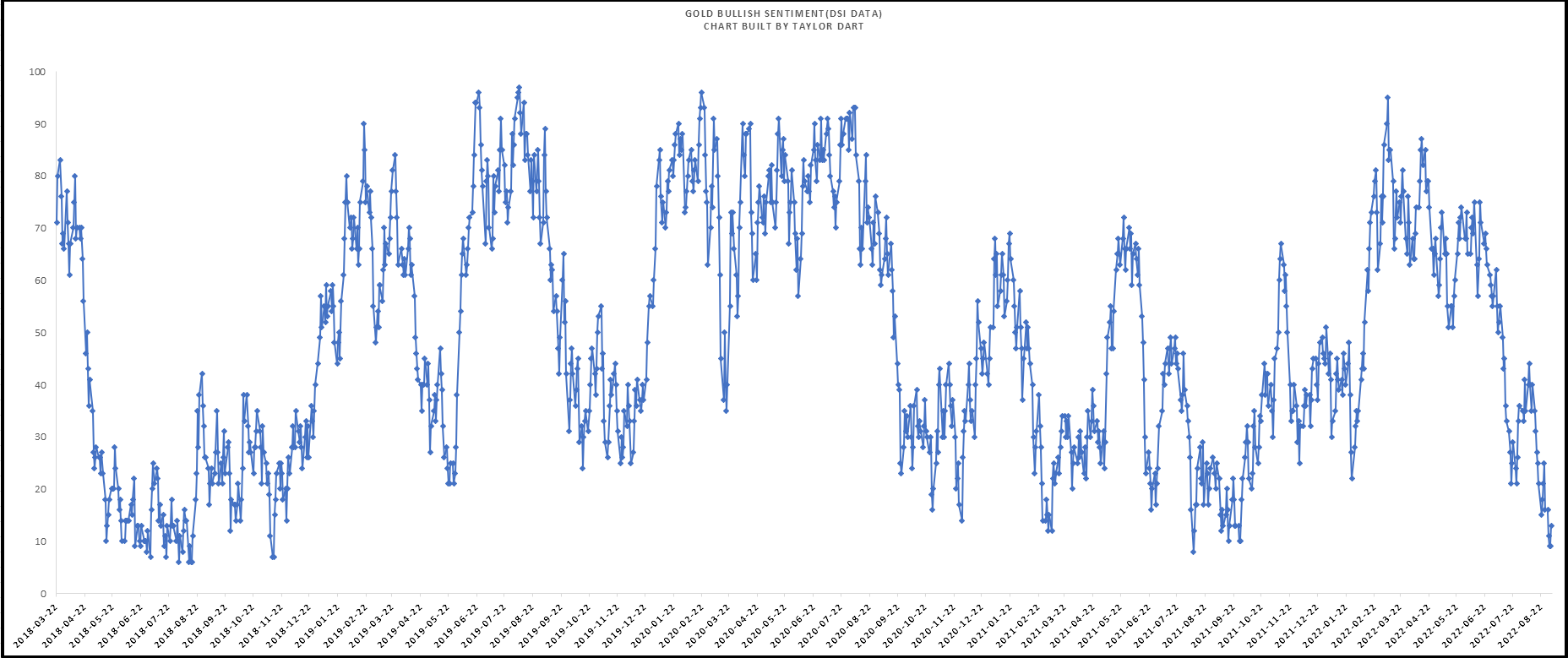 (Source: Daily Sentiment Index Data, Author's Chart)
This decline, coupled with muted 10-year returns since the peak of the last bull market cycle (2011), and lifeless 2-year returns since the August 2020 peak, has led to despair in the sector, with many investors not even interested in looking at their portfolios if they hold precious metals stocks.
I believe this has bred conditions for a violent rally to the upside, especially with sentiment for gold (GLD) sitting at its lowest levels in 18 months, as most investors have also given up on the metal.
In this update, we'll look at two high-quality miners that have been thrown out with the proverbial bathwater:
Agnico Eagle Mines (AEM)
Agnico Eagle Mines (AEM) is the world's 3rd largest gold producer, on track to produce ~3.3 million ounces of gold in 2022 from more than ten mines globally. Continue reading "Buying Opportunity For These Two Gold Miners" →