OPEC's market monitoring committee met on September 23rd to assess conditions just about six weeks before new U.S. Iran sanctions go into effect, targeting Iran's oil sector. Buyers and sellers are in the process of finalizing their loading programs for November, and so this assessment is of particular importance as to the question of whether oil supplies will be adequate once those sanctions go into effect.
The market focused on the lack of public discussion of President Trump's demand on Twitter last Thursday for OPEC to increase supplies to get prices down:
"We protect the countries of the Middle East, they would not be safe for very long without us, and yet they continue to push for higher and higher oil prices! We will remember. The OPEC monopoly must get prices down now!"
However, Saudi Energy Minister Khalid al-Falih was quoted as saying, "Our plan is to respond to demand. If demand [for Saudi crude] is 10.9 million b/d you can certainly take it to the bank that we will meet it. But the demand is 10.5 million b/d or 10.6 million b/d. I think October will be more than this."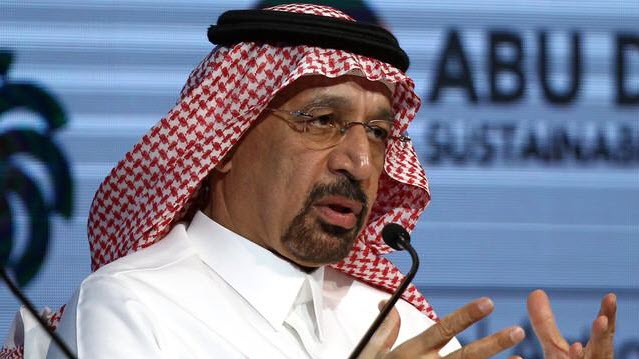 Source: AFP
In a more recent news story, it was reported that Saudi Arabia and its allies discussed adding 500,000 b/d to supply. Saudi Aramco plans to add 550,000 b/d of new capacity in the Khurais and Manifa oilfields in the fourth quarter of 2018. Continue reading "Moment of Truth Approaching on Iran Sanctions" →