In this post, I'll go over the charts for palladium, gold and silver, but first I would like to start with palladium futures as it has the most potential gain to reach this round. At the start of May, I shared with you the map with equal opportunities for this champion metal to either break up or down. Here is how you saw the future for palladium in the graph below.

The majority chose the "break down" option, although with a minor advantage, but this bet played out as the metal's price dipped one more time in the third leg down of a large correction. You were right again!
Now, let's get down to the hot opportunity that I spotted for you on the palladium futures daily chart as it's worth watching on the Gold & Silver Primetime.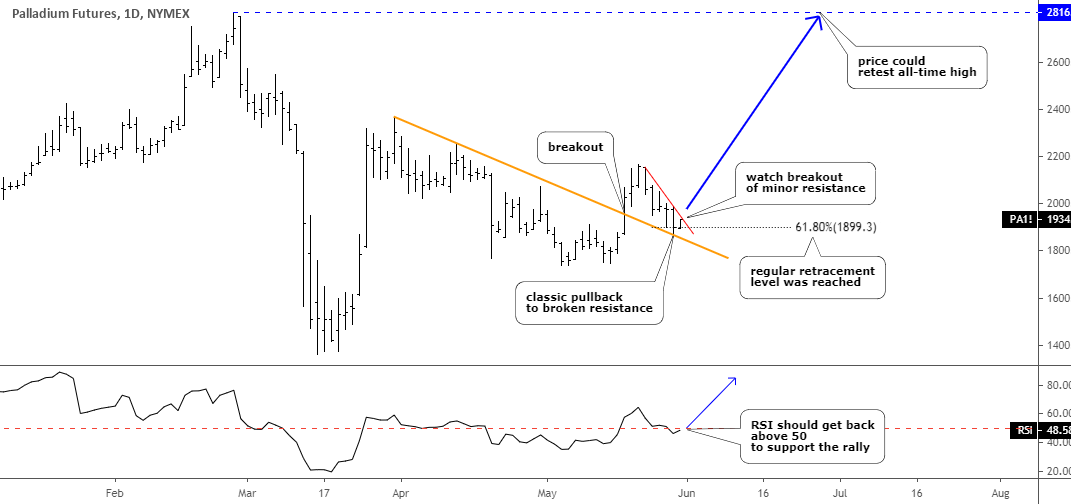 Chart courtesy of tradingview.com
The chart structure of palladium futures on the daily time frame could indeed be posted in the trading textbook as it is neat and smooth. I put detailed explanations here and on the chart as this metal gives such an excellent opportunity for education. Continue reading "Are Palladium, Gold And Silver Set To Takeoff?" →